BCI Australasian Chapter Hybrid Event - 'What the Hack'
To register for this event please log in to your BCI website profile. If you do not have a website profile, please register here. Please note that you don't have to be a BCI Member to attend this webinar/event and that by registering for a BCI website profile you are not applying for a BCI membership.
Following recent Data Breaches in Australia and New Zealand, the BCI Australasian Chapter invites you to a fireside chat we've aptly titled 'What the Hack'.
This event will be held both online and in person at the offices of our host CyberCX at 2 Market St Sydney between 2-3pm AEDT Thursday 8th December 2022. Drinks and food will follow for those able to attend in person between 3-4pm.
We will cover a number of topics, including:
• How do we best prepare for cyber attacks / data breaches that involve multiple teams and plans? How do we make sure these plans are aligned? How we do we even understand the plans when they are technical (IT DR) or not easily accessible (Crisis Communications Plans).
• What is the role of a Business Continuity / Resilience professionals in a cyber attack / data breach when other teams are heavily involved (including technical IT Recovery Teams, Business Continuity Teams, Crisis Communications Teams and Crisis Management Teams).
• What is the best way to communicate during a data breach and how do we get it right from the get-go when we have such limited information available to us? What is our role in this as a resilience professional when we have limited influence over what is and isn't communicated?
The following Cyber and Communications experts will make up the fireside chat:
• Wasim Malik – Principal Consultant GRC - CyberCX (session facilitator).
• Simon Jordan – Managing Director – Resilient IT NZ
• Fiona Robinson Morey – Strategic Advisor – Office of the Dept of Conservation NZ
• Tom Crampton – Managing Director Trusted Impact
• Lalitha Ponnudurai – Director GRC - CyberCX
Panelist BIO's are at the end of this invite.
Session Format
2.00-2.05 pm Welcome by CyberCX Executive including safety briefing
2.05-2.10 pm Panel Members Intro – Hannah Tan – BCI Australasia Chapter Lead
2.10-3.00 pm Fireside Chat – Wasim Malik + Panelists
3.00-4.00 pm Drinks and Food
Recent events in Australia
Optus – 2022 large scale data breach - identification details of 10 million customers were exposed from passport details, drivers licenses and Medicare cards.
EnergyAustralia – 2022 data breach saw details of 323 residential and small business customers exposed
Medibank – 2022 – ransom demands and threats issued involving alleged removal of customer data
MyDeal – 2022 – data breach involving 2.2 million customers' names, email addresses and phone numbers being exposed
Telstra and NAB – 2022 - employees from Telstra and NAB were involved in a data breach after information stolen in 2017 had been made public
Vinmofo – 2022 - customers of online wine merchants, Vinomofo were made aware of a data breach made by a third party which may have affected up to 500,000 of its customer base
Recent events New Zealand
Pinnacle Midlands Health Network – 2022 cyber attack impacting personal health information
Reserve Bank New Zealand – 2021 data breach with third party software Accellion FTA
Microsoft Exchange – 2021 threat actor access to the Microsoft Exchange Server
Air New Zealand – 2021 data breach involving its frequent flyer program
Waikato DHB – 2021 cyber attack impacted health systems and clinical services including surgeries
Kaseya – 2021 VSA ransomware attack – impacted NZ schools shut down their software
Vocus NZ – 2021 service disruption – inadvertently took some of their own customers offline while helping another customer deal with a DDoS attack.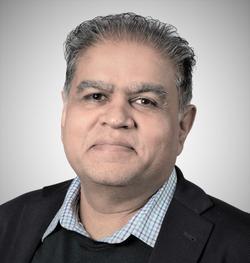 Wasim Malik – Principal Consultant GRC – CyberCX
Wasim has almost 25 Years' experience in GRC, Business Resilience and Risk Management across the globe including Australia, New Zealand, UK, Poland, Saudi Arabia, Bahrain, Kuwait, UAE and India.
A big advocate that ESG and resilience has too much in common and risk and resilience professionals must plan and integrate ESG into their resilience and risk management plans.
He is currently working as a Principal Consultant GRC in CyberCX. Wasim Malik has worked previously for major banks and consulting companies; and implemented GRC and Business continuity programs successfully adopting PAS56, BS25999 and ISO22301.
Has has won multiple awards including two BCI Australasian awards and one BCI Global award and then inducted in the BCI Hall of Fame in 2018.
He has been nominated for the Lifetime Achievement Award by DRI (Disaster Recovery International).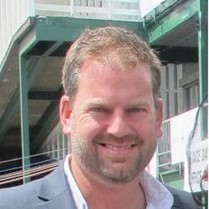 Simon Jordan – Managing Director – Resilient IT NZ
Founder and principal consultant of Resilient IT, Simon holds a strong business and technical background, covering IT, telecoms, and business, and has assisted many of New Zealand's top companies in all aspects of their IT, IT Disaster Recovery, Information Security and Business Continuity Management programmes. Resilient IT has assisted over 24 organisations achieve ISO27001 certification.
His key strengths are: Business Continuity and Crisis Management, Disaster Recovery and Backup, Information Security, Enterprise WAN and Networking including WiFi, Enterprise Systems including Power/AIX/iSeries/x86 and Storage (NAS, DAS, SAN), Replication technologies, IP PBX, and Project Management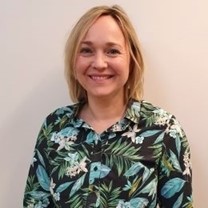 Fiona Robinson Morey – Strategic Advisor – Office of the Dept of Conservation NZ
Fiona is an experienced organisational communications expert and a former journalist who is very used to communicating in crisis situations and advising senior leaders.
She's been told she makes people, including senior leaders, feel safe which is an underestimated yet valuable skill, particularly in business continuity or emergency management situations. She's a regular speaker to the business continuity community in Aotearoa New Zealand on the importance of communication in an incident or crisis and beyond.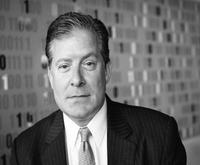 Tom Crampton – Managing Director Trusted Impact
Tom is the Managing Director and CEO of TrustedImpact, a specialised, boutique consulting firm focused exclusively in cyber security.
He has over 35 years of international management consulting, technology and P&L business leadership experience working successfully both in and with blue chip organisations across Asia, North America, Europe, and Australia.
He earned a Master's degree in Business (MBA) with academic distinction from the McCombs School of Business at the University of Texas, and a Bachelor of Arts (BA) in Business from The Colorado College.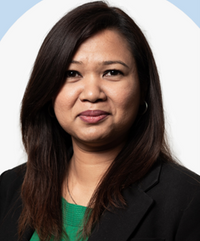 Lalitha Ponnudurai – Director GRC – CyberCX
Lalitha is a Director in CyberCX leading the Governance, Risk and Compliance (GRC) practice in NSW. She has over 20 years of global experience across Corporate Governance, Enterprise Risk Management, Effective Corporate Compliance, Business Resilience and Data Privacy.
She has delivered numerous strategic and complex cyber security engagements for several high profile Australian and global organisations across a range of industries and sectors including Government & Public Services, Energy, Resources & Industrials, Financial Services, Health Care, Technology, Media & Telecommunications in multiple continents such as Asia, Africa, Europe, and Australia.
In her current role, as a hands-on leader, her focus has been to steer the organisation towards building a high-performance team and a world-class Cyber Security practice.

Kindly note - This event will be available to attend both in person or Virtually. Please see booking buttons below to let us know how you plan to attend!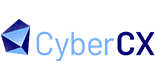 This event is kindly sponsored by CyberCX
More on