BCI Australasian Webinar - Developing leadership capability for response and recovery
To register for this event please log in to your BCI website profile. If you do not have a website profile, please register here. Please note that you don't have to be a BCI Member to attend this webinar/event and that by registering for a BCI website profile you are not applying for a BCI membership.
The BCI Australasian Chapters invite you to join us for a Webinar to be held from 2.00pm to 3.00pm (AEDT) on Tuesday 9th November 2021. The topic of the webinar is "Developing leadership capability for response and recovery".
Good leadership is one of the most important factors influencing an organisation's resilience but is also a factor over which most business continuity and resilience managers have limited control.
In this panel discussion we will draw from our collective learnings working with senior response and recovery leaders to identify strategies that you can use to enhance the conversations you have with your organisation's leaders about their role during response and recovery, and how you can prepare them to be the best leaders they can be during times of crisis.
The Panellists, including a short BIO of each, are detailed below.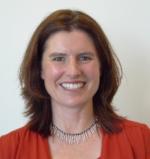 Erica Seville - Resilient Organisations Ltd
Erica is Executive Director of Resilient Organisations Ltd, a Commissioner on the Board of EQC and Chair of the RRANZ consortium (Response and Recovery Aotearoa New Zealand) which delivers response and recovery leadership capability development for New Zealand. Erica has led numerous large collaborative research programmes focused on resilience and is author of the book 'Resilient Organizations: How to survive, thrive and create opportunities through crisis and change'.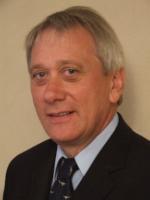 Dave Parsons – Crisis Management Australia
David is a founding partner of Response and Recovery Aotearoa New Zealand which provides emergency management leadership training throughout New Zealand on behalf of the National Emergency Management Agency. David is an Adjunct Lecturer at the Australian Graduate School of Policing and Security Studies at Charles Sturt University. David's company Crisis Management Australia provides a range of emergency management advice to jurisdictions across Australia, New Zealand, the Pacific and Europe.
Jon (Mitch) Mitchell – Joint Centre for Disaster Research, Massey University
Mitch is the Capability Development Manager at the Massey University Joint Centre for Disaster Research. He has 20 years of experience in emergency management in New Zealand, United Kingdom, South East Asia, and North America, specialising in local, regional, state/provincial, and national-level multi-agency emergency management leadership, planning, intelligence recovery management, and capability development.
Mitch is the Deputy Director of Response and Recovery Aotearoa New Zealand (RRANZ).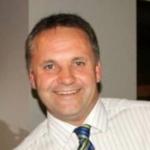 Jamie Ruwhiu –Te Rūnanga o Ngāi Tahu
Jamie joined Te Rūnanga o Ngāi Tahu this year as a Project Lead Advisor in the Emergency Management Team. After studying at the Christchurch College of Education (University of Canterbury) Jamie moved to Wellington, Pretoria and London, working in various roles in education, event management and hospitality for over 20 years, before returning to Christchurch. His role for Te Rūnanga o Ngāi Tahu is to prepare the office of Te Whare o Te Waipounamu to respond to emergencies, then take these learnings and skills out to the 18 Papatipu Rūnanga.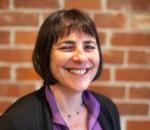 Dr Tracy Hatton – Resilient Organisations Ltd
Tracy is the joint managing director of Resilient Organisations Ltd, a niche research and consulting group based in Christchurch, New Zealand. Resilient Organisations Ltd are experts in risk and resilience, helping organisations prepare for and get through times of crisis, which includes building high performing teams able to adapt and innovate. Tracy has an MBA and PhD in Disaster Recovery and teaches Organisational Resilience on the University of Canterbury Executive Development Programme.
We look forward ro welcoming you!
More on