BCI North & West Africa Chapter Webinar
To register for this event please log in to your BCI website profile. If you do not have a website profile, please register here. Please note that you don't have to be a BCI Member to attend this webinar/event and that by registering for a BCI website profile you are not applying for a BCI membership.
ENGLISH
BCI North & West Africa Chapter is delighted to invite you to this virtual meeting!

Join us at BCI for a virtual event in French presented by Mr Arroubat Yahya CISO of the Casablanca Stock Exchange (2nd ISO 22301 certified company in Morocco)

The webinar will cover in 30 minutes an introduction to the document "Cyber-resilience monitoring expectations for financial market infrastructures". The rest of the time can be devoted to questions and answers and other testimonies on this subject.
This webinar is organized by a group of BCI North and West Africa members. The moderator will be Mr. Ramy Mohammed, President of the North West Africa Chapter of the BCI and you will have the opportunity to hear the group talk about the upcoming projects and activities of the BCI in the region.

In Casablanca Stock Exchange since 1996 as Head of the Support, Networks and Telecoms Service Mr. Yahya became CISO in 2013. He holds a Masters in design, construction and management of information systems from INSA Lyon, he is ISO 22301 LI and LA, ISO 27001 LA, ISO 27002 Foundation, ITIL, MCP certified and he has already followed: ISO 9001 V2005 & 2015, PMP, ITIL, Microsoft, Oracle, CISCO, Checkpoint, Cyberoam Training / Certification

Currently Yahya is in charge of:
• Management of the ISMS and BCMS;
• Implementation and certification: BCMS according to ISO 22301 and ISO 27001;
• Compliance with the DNSSI (national directive on the security of information systems);
• Conduct of business continuity exercises and penetration tests;
• Contribution to various projects.
FRENCH
Le BCI est ravis de vous inviter à cette rencontre virtuelle!

Rejoignez-nous au BCI pour un événement virtuel en français présenté par Mr Arroubat Yahya Responsable de la sécurité des systèmes d'information (RSSI) de la bourse de Casablanca (2éme société certifiée ISO 22301 au Maroc)

Le webinaire couvrira en 30mn une introduction au document « Attentes de surveillance de la cyber-résilience pour les infrastructures des marchés financiers ». Le reste du temps peut être consacré à des questions-réponses et autres témoignages sur ce sujet.

Ce webinaire est organisé par un groupe de membres de la BCI Nord et Ouest Africaine. Le modérateur sera M. Ramy Mohammed, Président du Chapitre Nord Ouest Afrique du BCI et vous aurez l'occasion d'entendre le groupe parler des prochains projets et activités du BCI dans la région.
A la bourse de Casablanca depuis 1996 comme Responsable du Service Support, réseaux et télécoms Mr Yahya est devenu Responsable de la sécurité des systèmes d'information (RSSI) en 2013 . Il est en possession d'un Mastère en conception, réalisation et management des systèmes d'information de l'INSA de Lyon, des certifications : ISO 22301 LI et LA, ISO 27001 LA, ISO 27002 Fondation, ITIL, MCP…
Il a déjà suivi des Formations / Certification : ISO 9001 V2005 & 2015, PMP, ITIL, Microsoft, Oracle, CISCO, Checkpoint, Cyberoam …

Actuellement Yahya s'occupe du :
• Management du SMSI et du SMCA;
• Mise en œuvre et certification : SMCA, selon ISO 22301 et SMSI, selon ISO 27001;
• Mise en conformité avec la DNSSI (directive nationale de la sécurité des systèmes d'information);
• Conduite des exercices de continuité d'activité et des tests d'intrusion;
• Contribution à différents projets.
Kindly note this session will be delivered in French.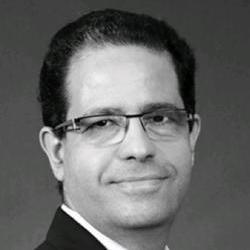 We look forward to welcoming you!
More on