BCI North Midlands Chapter Meeting
To register for this event please log in to your BCI website profile. If you do not have a website profile, please register here. Please note that you don't have to be a BCI Member to attend this webinar/event and that by registering for a BCI website profile you are not applying for a BCI membership.
The long awaited return of a face to face North Midlands Chapter Meeting. We look forward to seeing you to hear about the latest development.
Please see the Agenda below: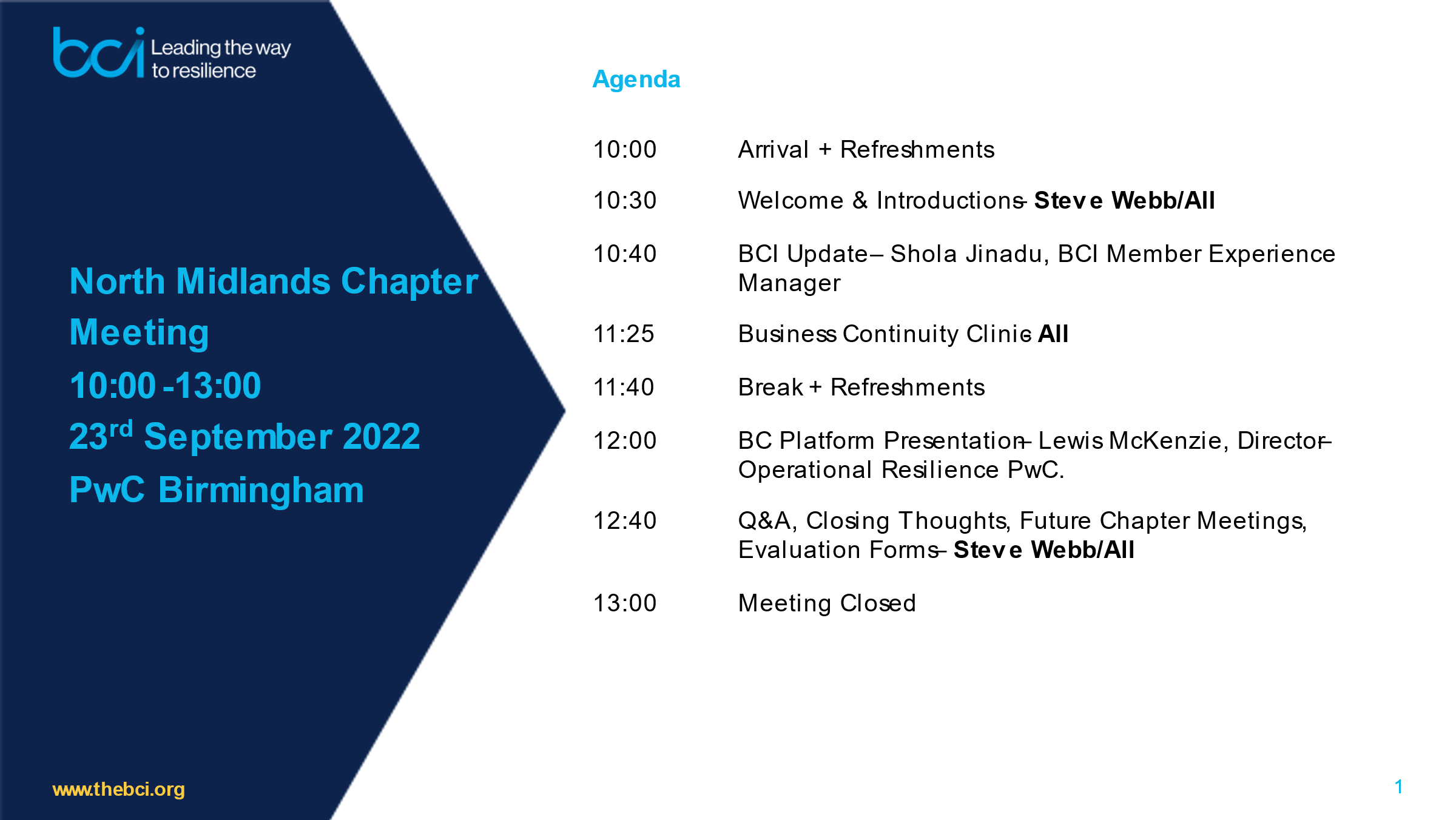 More on