BCI WiR Group International Women's Day Hybrid Event #BreakTheBias
To register for this event please log in to your BCI website profile. If you do not have a website profile, please register here. Please note that you don't have to be a BCI Member to attend this webinar/event and that by registering for a BCI website profile you are not applying for a BCI membership.
The BCI Women in Resilience Group are delighted to invite you to their upcoming hybrid event!
Kindly note - This event will be available to attend both in person or Virtually. Please see booking buttons below to let us know how you plan to attend!
IWD' Theme:
 Imagine a gender equal world
 A world free of bias, stereotypes, and discrimination
 A world that is diverse, equitable, and inclusive
 A world where difference is valued and celebrated
 Together we can forge women's equality
 Collectively we can all #BreakTheBias
Agenda:
 BCI Women in Resilience (WiR) Chair Opening - Rina Singh
 Welcome message from the new BCI Non-Executive D&I Director - Lutfur Ali
 Introductions
 Speaker 1: Rachel Collins, Head of Inclusion & Diversity @Colt Technology Services
 Speaker 2: Claudia Cross, Global Deputy for Crisis Management @CBRE
 Speaker 3: Penny Killow, VP - Business Continuity Manager @Moodys
 Time for Q&A
 Closing / Networking
Speakers: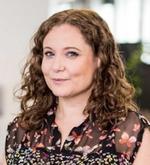 Rachel Collins
Head of Inclusion & Diversity, UK @Colt Technology Services
Breaking the bias – the opportunity for women and business
Brief Outline
- The clear opportunity to be had from supporting women
- What managers and firms need to do to mitigate bias
- The importance of spreading awareness and being an ally
- Helping women to thrive in the workplace is everyone's business
- How to model inclusion as a leader and make it work
Bio
Rachel Collins is the Head of Inclusion and Diversity at Colt Technology Services where she provides strategic direction and management over all aspects of the Inclusion and Diversity function and encompasses; facilitating business change projects, monitoring / evaluating existing systems and processes, and supporting senior leaders to achieve core business objectives. Rachel greatly enjoys all aspect of this diverse position and thrives on finding solutions to complex issues. She has a proven record for managing intricate projects with diverse clients and senior stakeholders and has successfully developed and led colleagues and highly successful HR teams.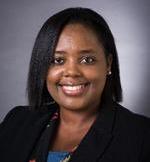 Claudia Cross
Global Deputy for Crisis Management @CBRE
'Perfect for the role: A radical idea!'
Brief Outline:
Personal journey and experiences as a minority, the role of women in risk and crisis spaces and how we need to support each other better not just across gender equality, but also racial and other categories (including from our allies who should be advocating for all women regardless of race, ability, sexuality etc.)
Bio
Claudia Cross joined CBRE in 2016 as a Senior Analyst supporting the EMEA Regional Lead in implementing the business continuity and crisis management program across all lines of business.
In 2017, Claudia took on the role of leading the EMEA region as a Senior Analyst and was subsequently promoted to Associated Director in 2018. In 2021 she was promoted to Director for the EMEA region, and in 2022, Claudia is now the Global Deputy for Crisis Management.

Penny Killow
VP - Business Continuity Manager @Moodys
'Bias Binding'
Brief Outline:
Personal experiences, stages in life, expectations, unconscious bias
Bio
Penny Killow is the Global Business Continuity Manager for Moody's Corporation. Previous companies she worked with are BP, HSBC, Aston Martin and Lotus Engineering . She has also delivered courses with the Continuity Shop.
Penny has been an active member of the BCI community since 2007 and was chair of the North Midlands BCI Forum, past-Board member of the Women's Security Society. She is a Certified Lead Implementer in ISO 22301. Penny splits her time between London and home in North Derbyshire with her husband and dog.
Competition:
#BreakTheBias pose: 'Cross your arms to show solidarity.
Strike the IWD 2022 pose and share your #BreakTheBias image, video, resources, presentation or articles on social media and WiR LinkedIn Group using hashtags: #IWD2022 #BreakTheBias #BCIWiR #WomeninResilience to encourage further people to commit to helping forge an inclusive world. Winners will be chosen at random and featured on the BCI website*.
Add WiR Group on LinkedIn: The BCI Women in Resilience
* Kindly note - If you would like to sponsor this or any future WiR events, please email [email protected] to see how you can get involved.
We Look Forward to Welcoming you!

More on