Building Personal Resilience
To register for this event please log in to your BCI website profile. If you do not have a website profile please register here. Please note that you don't have to be a BCI Member to attend this webinar/event and that by registering for a BCI website profile you are not applying for a BCI membership.
The BCI Women in Resilience (WiR) Group is pleased to welcome you to another exciting Virtual Event. After a pro-longed pandemic, we believe you need some 'me time'. Invest in your personal resilience and join us to have your inner voice heard. We will be joined by Dr Aarti Anhal and Rina Singh.
Agenda (BST)
12:00-12:10 Welcome Note / Agenda
12:10-12:40 Speaker 1: Dr Aarti Anhal (20min + Q&A)
12:40:13:10 Speaker 2: Rina Singh (20 min + Q&A)
13:10-14:00 Panel Q&A, Networking
Dr Aarti Anhal - Dr Aarti Anhal is an optimal performance expert, Positive Psychology coach and keynote speaker who unlocks the resilience, transformation and optimal performance of organisations and their people.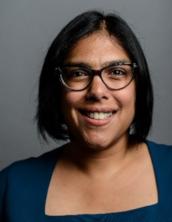 Personal Resilience in Action: What have we learnt over the last 12 months?
During this presentation, Aarti will share what she has learnt along the way. Dr Aarti Anhal has supported the wellbeing, resilience and performance of 1000s of
people world-wide through the delivery of webinars and training sessions over the last twelve months.
How do people's perceptions of resilience differ from the science around personal resilience?
What are the key trends in terms of how people have shown resilience over the last year?
What are the dominant themes showing up in staff resilience sessions and leadership coaching?
What needs to change in order to create a culture of wellbeing and resilience moving forward.
Rina Singh - Rina Singh is the Vice Chair of Women in Resilience and the Founder and Host of the Resilience Pod.
The Resilient Woman- How I got my smile back.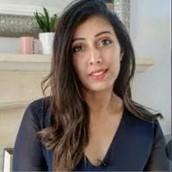 We spend our whole time helping our organisations become resilient, but what about our own personal resilience? Are you going around telling everyone else to be resilient when your life is in total chaos? Feel like you are not resilient? Need a bit of a boost and Inspiration? Join our Vice Chair, Rina Singh in this presentation as she brings to you her personal experiences of overcoming adversity and rising in personal resilience. Rina will also share the 'roots of resilience' within us, how to be a 'woman of action' and reveal to us who the Resilient Woman really is.
We look forward to welcoming you!
More on