Human Resource management during crisis
To register for this event please log in to your BCI website profile. If you do not have a website profile, please register here. Please note that you don't have to be a BCI Member to attend this webinar/event and that by registering for a BCI website profile you are not applying for a BCI membership.
The BCI is delighted to invite you to this new virtual meeting!
Join us at BCI for a virtual event in French presented by Mr Ramy Mohammed (Morocco) and Mr Raouf Riahi (Tunisia), AMBCI and MBCI Certified Business Continuity Experts.
The webinar is in the form of a one-hour open discussion which will cover the theme of human resources in crisis management.
This webinar is organized by a group of volunteer members of the BCI North and West Africa which has just been formalized by the BCI. You can join the community at any time by sending your request to: [email protected]
Mr Ramy bio in English
Since the 2000s, I was passionate about security, business continuity and project management, as proven by my professional career. I have always enjoyed putting this passion into practice in favour of organizations so that they can become more efficient and more competitive in such a demanding environment. After an academic career in the Telecoms sector and having worked for multinationals in the offshore sector such as Accenture or CGI, I decided to create ISQuality, my first company in consulting, auditing, and training in cybersecurity, and business continuity, then came the association with A2Fconsulting to create Synergy Innovation Group which aims to converge efforts and synergize ideas in the same direction. Recently, I decided to rename ISQuality to RISKILIENCE to focus on Risks & Resilience in general, information security & cyber resilience in particular. I had the chance to work in major business continuity projects for large groups in order to design business continuity plans, disaster recovery plans or even set up BCMSs (Business Continuity Management System). My travels in sub-Saharan Africa have always raised the idea of working with colleagues from the continent to raise the level of maturity in business continuity to the same level of developed countries. It was from there that I had the idea of creating this community and getting in touch with the BCI (Business Continuity Institute). Today I chair this community but behind there is a whole group of volunteers from different countries of North and West Africa motivated and passionate about the same cause.
Mr Raouf bio in English:
An experienced instructor, former senior officer from the Tunisian naval commando forces with a multinational experience, a highly effective communicator, briefing at senior government level, as well as to Ambassadors and COPs on a range of risk management, crisis management and security issues, as well as dealing with the international media. Considerable experience working directly with CEOs and other industry leaders, supporting business goals and operational planning. Able to balance tact and diplomacy with frank and forthright assessments; engendering a collaborative approach to gain buy-in at all levels.
Known with a professional exercise scenario design, adapted to the specific needs of each type of business, and within the culture of the organization and its employees. Participated (within a team and as a moderator) in the different phases of the preparation, execution, and evaluation of several exercises at the international level, including training with NGOs and worldwide operating firms.
A Member of the BCI, winner of the BCI Africa awards 2021, a verified Trainer (Business Continuity and Crisis Management) at the National Center for Continuing Education and Professional Promotion (CNFCPP) in Tunisia, CEO of GRSS Consulting a training and consulting firm specialized in Business Continuity and Crisis management. An active member of the North and West Africa Business Continuity Community working with peers to create the BCI North and West Africa Chapter. Speaker at the national and international levels, and this includes the BCI World Horizons international Conference 2021.
French introduction :
Le BCI est ravis de vous inviter à cette nouvelle rencontre virtuelle!
Rejoignez-nous au BCI pour un événement virtuel en français présenté par Mr Ramy Mohammed (Morocco) et Mr Raouf Riahi (Tunisia) , 2 Experts en continuité d'activité certifié AMBCI et MBCI.
Le webinaire est sous forme d'une discussion ouverte d'une heure et qui va couvrir la thématique des ressources humaines dans la gestion d'une crise.
Ce webinaire est organisé par un groupe de membres volontaires de la BCI Nord et Ouest Africaine qui vient d'être officialisée par le BCI. Vous pouvez vous joindre à la communauté à tout moment en envoyant votre requête à : [email protected]
Mr Ramy bio in French
Depuis les années 2000, j'étais un passionné de la sécurité, de la continuité d'activité et le management de projets comme le prouve mon parcours professionnel. J'ai toujours aimé de mettre en pratique cette passion en faveur des organismes pour qu'ils puissent devenir plus performants et plus concurrents dans un environnement si exigeant.
Après un parcours académique dans le secteur des Télécoms et avoir bossé pour des multinationales dans le domaine de l'offshore comme Accenture ou CGI, je décide de créer ISQuality ma première société en conseil, audit et formation en cybersécurité, et continuité d'activité, puis est venue l'association avec A2Fconsulting pour créer Synergy Innovation Group qui a pour but de converger les efforts et synergiser les idées dans le même sens. Récemment, je décide de renommer ISQuality en RISKILIENCE pour me focaliser sur les Risques & la Résilience en général, sécurité de l'info & cyber résilience en particulier. J'ai eu la chance de travailler dans de gros projets en continuité d'activité pour des grands groupes en vue de concevoir des plans de continuité, des plans de secours informatique ou encore monter des SMCA (Système de Management de Continuité d'Activité).Mes voyages en Afrique subsaharienne m'ont toujours soulevé l'idée de travailler avec des collègues du continent pour hisser le niveau de maturité en continuité d'activité au même niveau des pays développés. C'est à partir de là où j'ai eu l'idée de créer cette communauté et rentrer en contact avec le BCI (Business Continuity Institute). Aujourd'hui je préside cette communauté mais derrière il y a tout un groupe de volontaires provenant des pays du nord et ouest de l'Afrique motivés et passionnés par la même cause.
Mr Raouf bio in French:
Un instructeur expérimenté, ancien officier supérieur des forces de commandos marins tunisiennes avec une expérience multinationale, un communicateur professionnel, consultant au niveau supérieur du gouvernement, ainsi qu'aux ambassadeurs et aux chefs de projets sur une gamme de questions de gestion des risques, de gestion de crise et de sécurité, ainsi que de traiter avec les médias internationaux. Expérience considérable de travail direct avec les PDG et autres leaders de l'industrie, soutenant les objectifs commerciaux et la planification opérationnelle. Capable d'équilibrer le tact et la diplomatie avec des évaluations franches et directes ; engendrant une approche collaborative pour obtenir l'adhésion à tous les niveaux.
Connu avec une conception professionnelle de scénarios d'exercices, adaptés aux besoins spécifiques de chaque type d'entreprise, et dans la culture de l'organisation et de ses employés. Participation (au sein d'une équipe et en tant que modérateur) aux différentes phases de préparation, d'exécution et d'évaluation de plusieurs exercices aux niveaux national et international, y compris la formation avec des ONGs et des sociétés d'exploitation mondiales.
Membre de la BCI, lauréat du prix BCI Afrique 2021, Formateur certifié (Continuité d'activité et Gestion de crise) au Centre National de Formation Continue et de Promotion professionnelle (CNFCPP) en Tunisie, PDG de GRSS Consulting, un cabinet de formation et de conseil spécialisé en Continuité d'activité et gestion de crise. Un membre actif de la communauté de continuité d'activité en Afrique du Nord et de l'Ouest travaillant avec ses pairs pour créer le chapitre BCI Afrique du Nord et de l'Ouest. Conférencier aux niveaux national et international, et cela inclut la Conférence internationale BCI World Horizons 2021.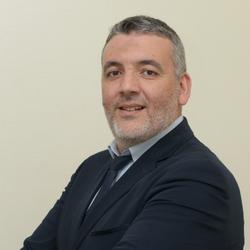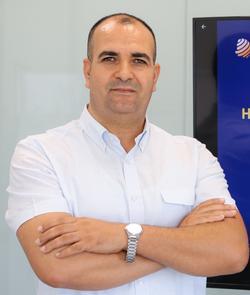 More on