Reducing Bias in Hiring for Resilience Roles
To join this event please log in to your BCI website profile. If you do not have a website profile please register here. Please note that you don't have to be a BCI Member to attend this webinar/event and that by registering for a BCI website profile you are not applying for a BCI membership.
Kindly note this session will be held on the Microsoft Teams Platform. Click the 'Join Here!' button at the stated start time (Button will only be available when logged in to your BCI web account).
When searching for new talent in Business Continuity or Resilience roles, are we stuck with antiquated hiring practices of how things have "always" been done or are we using the right techniques to cast a wider nest to attract a slate of diverse and inclusive candidates? Join in a conversation hosted by the BCI USA Chapter's Diversity & Inclusive Collaborative Stream as we talk with experts to identify new ways to seek out new talents and bring fresh perspectives to our industry. Attendees will come away with a better understanding of how to reduce bias in job postings (both in requirements and in the job description itself) and in the recruiting and interviewing process.
Speakers: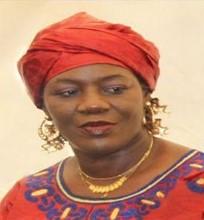 Marionne Tucker
Marionne Tucker is an innovative and dynamic global Human Resources professional with 15+ years of senior-level experience. She is adept at establishing positive work environments leading to highly productive employees in international development and humanitarian organizations in the United States and Africa. She has proven expertise collaborating with and advising C-suite executives in HR strategies, legal compliance, and leadership issues.
Previous international work experience included leadership roles in Human Resources in the following countries: Sierra Leone, Senegal, Guatemala, Rwanda, Angola, Mauritania, Chad, Australia, and Kenya.
Marionne holds a Master's degree in Organizational Leadership (Magna cum Laude) from the University of Valley Forge in Phoenixville, Pennsylvania. Prior to July 2018, Marionne served nine years as the Director of People & Culture, Administration and Security for World Vision, Kenya (WVK). She returned to the US, and currently serves as Vice President of Human Resources and Legal at Plasticoncentrates Inc, located in Trainer, Pennsylvania.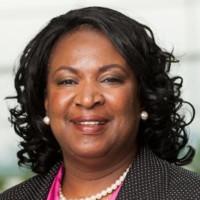 Dr. Marie Gould Harper
Dr. Harper is the Dean of the Dr. Wallace E. Boston School of Business at American Public University. She is a progressive Coach, Facilitator, Writer, Strategist, and Human Resources/Organizational Development professional with more than 30 years leadership, project management, and administrative experience, and has worked in both corporate and academia. In addition, she has served on many boards (Delaware End of Life Coalition, Berks County Human Relations Council) in the community, and presented at national conferences on topics such as human resources, organizational development and leadership.
Dr. Harper holds a B.A. degree in Psychology from Wellesley College, a M.S. degree in Instructional Systems from Pennsylvania State University, and a Ph.D. degree in Business from Capella University.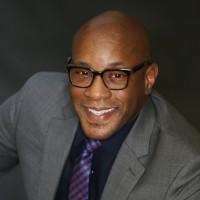 Demetrius Norman
Demetrius Norman is Senior Specialist of Academic Initiatives at the Society for Human Resource Management, where he works with universities to incorporate SHRM's curriculum to prepare the next generation of Human Resources leadership. He has over 20 years of non-profit and private sector experience in program, project, and database management. He holds a Master of Science in Management degree in Leadership & Organizational Development from The Catholic University of America and a Bachelor of Music degree from Fisk University.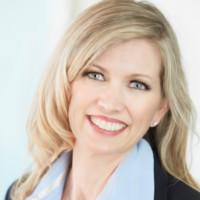 Cheyene Marling
Cheyene Marling, Hon. MBCI is a global leader with over 22 years dedicated expertise specializing in the business continuity profession. She founded BC Management, Inc. in 2000, and in July 2019, BC Management became a part of Avalution Consulting LLC, which is now a Castellan Solutions company. Cheyene is responsible for overseeing staffing strategies and data research analytics for our clients globally in addition to providing career assessment and coaching expertise.
Cheyene has become an integral part of the business continuity community, previously serving on the board for the Association of Continuity Professionals (ACP) of Los Angeles and Orange County in addition to the National Board for the ACP. She is an active professional on the Editorial Advisory Board for Continuity Insights and the DRJ Mentor Advisory Board. She was also the recipient of the inaugural ACP Hall of Fame award in 2006 and she was awarded an Honorary MBCI by the Business Continuity Institute (BCI) in 2010.
We look forward to welcoming you!
More on