Continuity&Resilience Magazine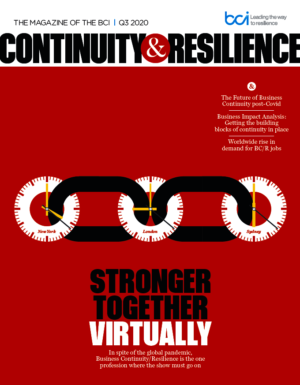 Continuity&Resilience is the magazine of the BCI.
The magazine is jam packed with articles from professionals around the world, working in a variety of roles and disciplines. It's informative and insightful and gives our members and subscribers interesting content relating to the resilience sphere as a whole.
If you're a member of the BCI, you just need to log in to access the free PDF edition. If you're not a member but still want to read the magazine, you can subscribe to the PDF copy (£15 per annum).
Current Issue
Previous Issues
Never Miss Another Issue - Subscribe Now
News about Continuity&Resilience Magazine