Continuity&Resilience Magazine
Continuity&Resilience is the new magazine of the BCI. Our magazine has always been regarded as one of the favoured benefits amongst our members. We listened to what you had to say and have made some changes; making the magazine more inclusive, more up-to-date, and more exciting.
Q2 2020 Issue OUT NOW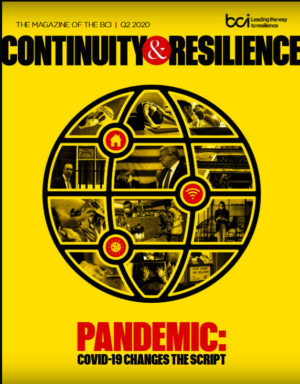 The magazine is jam packed with articles from professionals around the world, working in a variety of roles and disciplines. It's informative and insightful and gives our members and subscribers interesting content relating to the resilience sphere as a whole.
If you're a member of the BCI, you just need to log in to access the free PDF edition. If you're not a member but still want to read the magazine, you can subscribe to the PDF copy (£15 per annum).
Current Issue
Previous Issues
Never Miss Another Issue - Subscribe Now
News about Continuity&Resilience Magazine