2018 Global BCI Continuity & Resilience Industry Personality Winner: Vikrant Varshney MBCI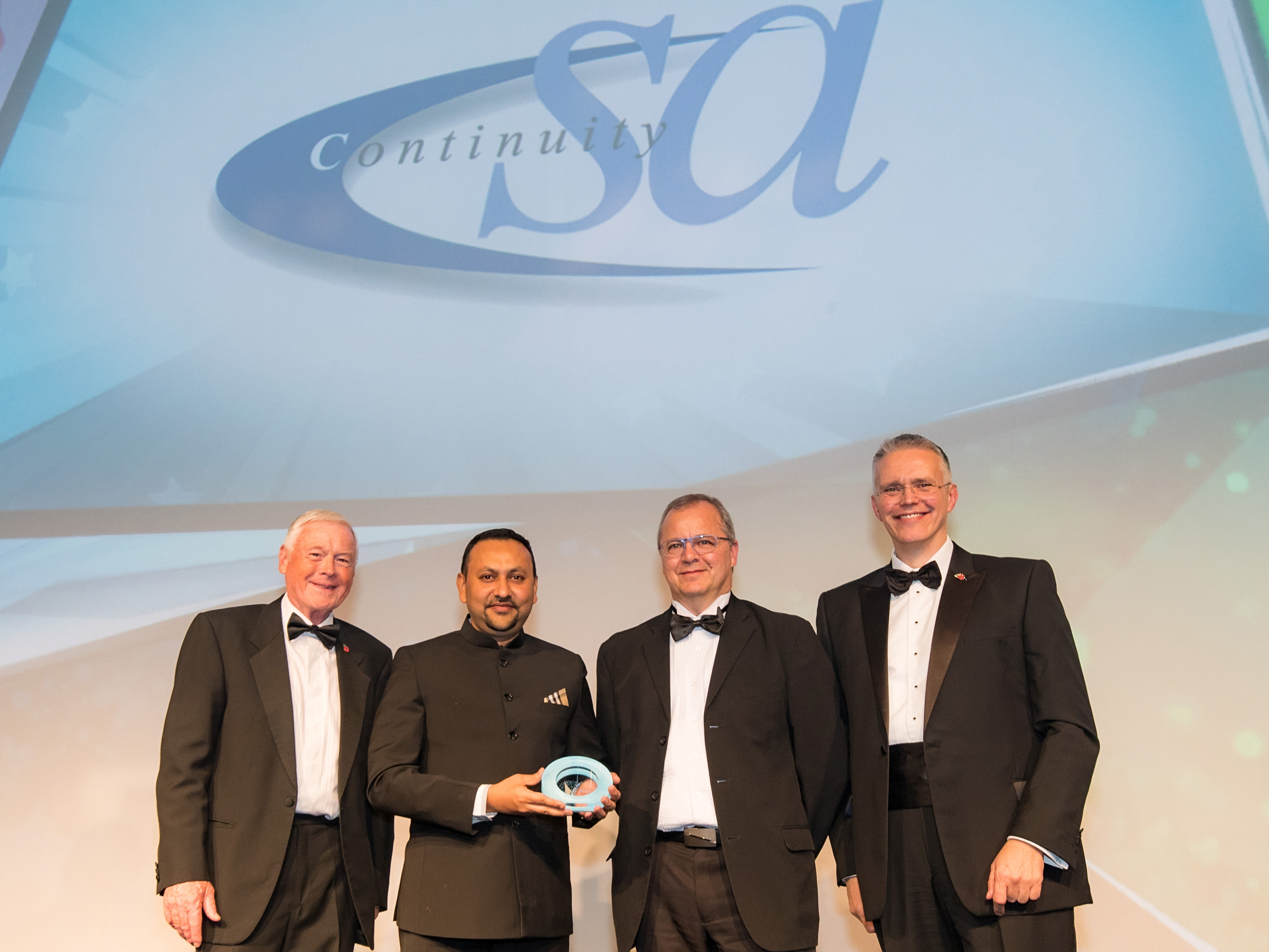 The winner of the 2018 BCI Continuity & Resilience Industry Personality is Vikrant Varshney MBCI, Chief Risk Officer and Managing Partner of Risk Resources.
Vikrant has made tremendous effort to grow BCM In India and Asia and has played a key role in strengthening the BCI's presence with his regular strategic inputs. He worked with the BCI India Chapter Board Members to implement the 4-pillar India strategy: 1) Community growth, events and awareness, 2) Research and Thought Leadership at India Think Tank, 3) Preparedness – working on several initiatives, 4) Skilling/upskilling/reskilling by engagement with corporate and educational institutes.
Vikrant played a significant role in the formation of the India Crisis Management Group and inclusion of various functional communities and professionals including Physical Security, BCM, Facilities, Transport, Executives, Business Leaders, People Risk Managers, Vendor Risk Managers and Crisis Managers to ensure they have an engaged incident response coordination.
After ensuring the successful launch of the BCI Hyderabad Forum and growing the community successfully to over 300 members, Vikrant took the lead to launch the BCI Pune Forum in 2017 and the BCI Kolkata Forum in 2018. By driving this initiative, Vikrant has successfully ensured that there are enough activities and awareness sessions being organised by having a BCI Forum in each of the main cities in India.
Vikrant led a small working group with BCI members from Hyderabad to have initial mapping of BCM career growth for various industry segment, to identify their needs for skilling (Young Professionals), reskilling (moving into BCM domain) and upskilling (growing within BCM career).
Vikrant's efforts have positively shaped and continues to shape the BCM industry in India and Asia enormously. Vikrant was part of the judging panel for the BCI Asia and BCI Australasia Awards 2018 and has also confirmed his availability for the BCI Africa Awards. He is also working with Nasscom, SCSC, NDMS, ThinkTank 2020 and Skill India initiative to further the BCI agenda and strengthen its roots in India.
At the Awards ceremony, he commented: "I am very happy to have received this award, I have been a member of the BCI since 2004. I have been awarded three times in the past at different levels and it gives me such a special feeling to be here."
More on
About the author
Content Manager at the BCI