2018 Global BCI Continuity & Resilience Newcomer Winner: Morgan Perry AMBCI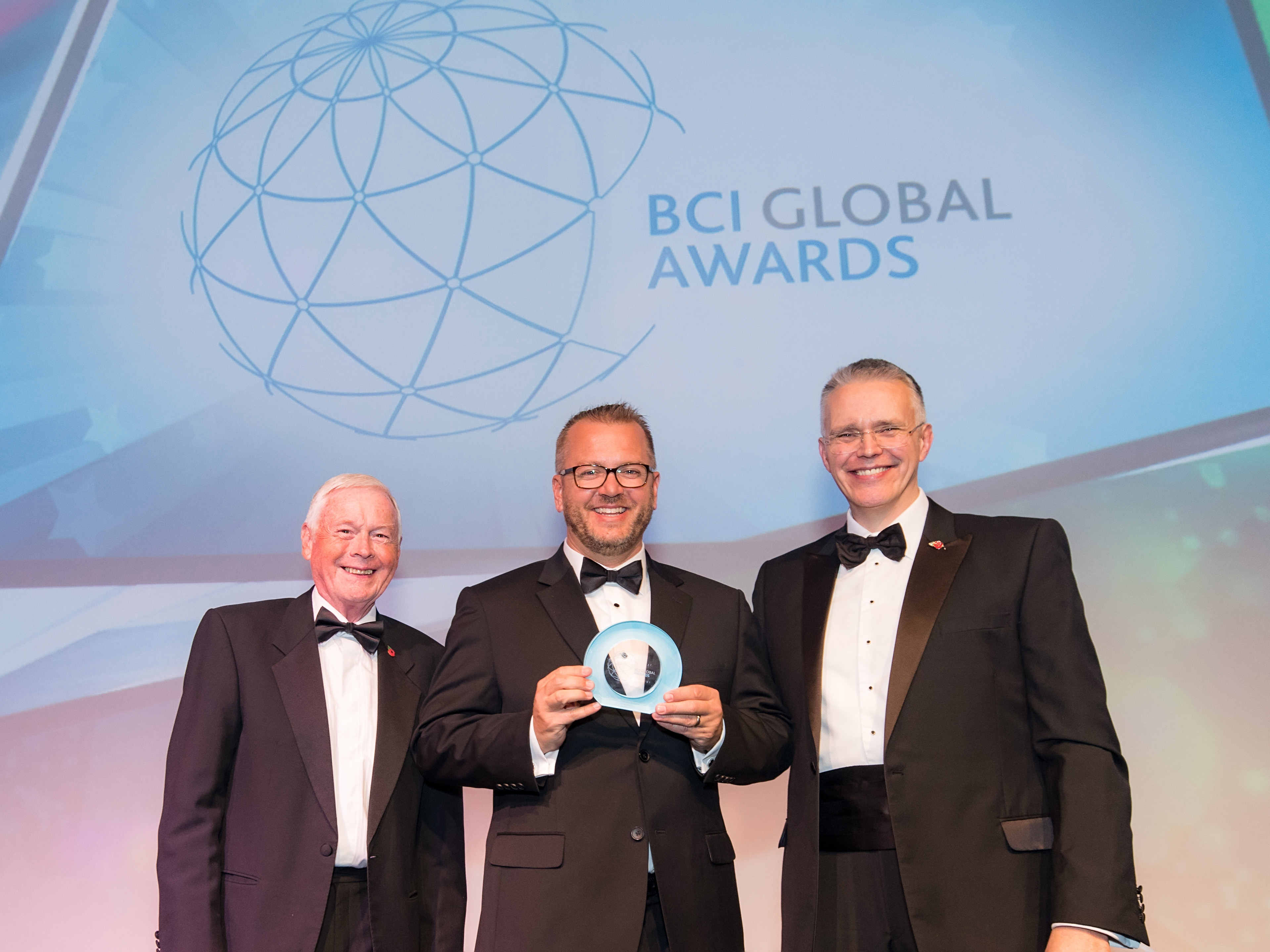 The winner of the 2018 Global BCI Continuity & Resilience Newcomer is Morgan Perry AMBCI, Senior Consultant at Avalution Consulting LLC.
Morgan joined Avalution as a Business Continuity Consultant in August 2016 and was selected to manage two large outsourced engagements where he was responsible for advising executive management on the program approach, facilitating management reviews, driving awareness and participation throughout the organization.
Morgan was also selected to lead a workforce analysis and program structure assessment for a multinational biopharmaceutical organization employing approximately 20,000 personnel. Recognizing his ability to manage increasingly complex projects, he was promoted to Senior Consultant within 10 months of joining Avalution.
Over the past year, Morgan has helped drive and lead a variety of internal and external projects and efforts supporting preparedness and business continuity. He continues to support large organizations' commitment to business continuity and lead the development and implementation of business continuity and disaster recovery programs for organizations in the insurance, finance, medical, manufacturing, logistics, life sciences, retail, and professional services industries.
Morgan is dedicated to ensuring that organizational approaches to business continuity align with enterprise strategies and the latest in industry best practices.
More on
About the author
Content Manager at the BCI