A day in the life - Laura Zarrillo MBCI, Business Internal Auditor at Borsa Italiana S.p.A.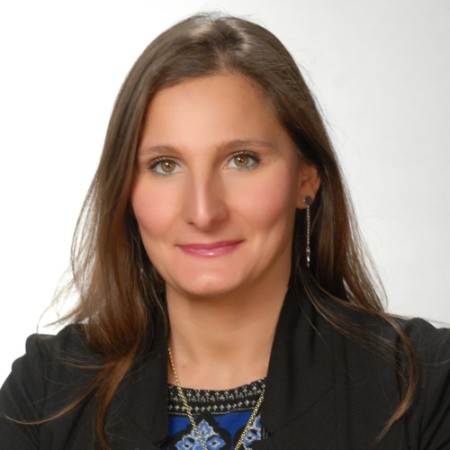 We pitched some questions to Laura Zarrillo, Business Internal Auditor at Borsa Italiana S.p.A. (London Stock Exchange Group), to gain some insight into the life of an a MBCI Member and a BCI Italy Forum Board Member.
Location: Italy
My career background
I have started developing my background in risk and resilience as part of my master degree in Management Engineering in Italy (Genoa University) and Barcelona (Autònoma University) and, some years later, as part of Risk Management Executive Education in Germany (Frankfurt School of Finance & Management). I continued to improve my specific knowledge in Business Continuity and Resilience achieving the ISO 22301 Lead Auditor Certification, the CBCI Certification and the MBCI Membership level.
I started my career in 2006 in consulting, helping organizations operating in various businesses (Financial Institutions, Telecommunications & Media, Oil & Gas, Chemical companies) to improve their IT Service Management, Information Security, Quality and Business Continuity Management Systems according to the international standards and best practices.

I joined the London Stock Exchange Group in 2011 working on business continuity, quality and service management; I am now a business internal auditor.
I have been nominated as Business Continuity Italy Forum Activist of the Year in 2016 and I've started my experience as a Member of the Board in 2017.
What I do now?
I am a business internal auditor at Borsa Italiana S.p.A. (London Stock Exchange Group).
A typical day at work
I try to think about my coming week (not only work week) on Sunday evening with aim to keep in mind the priorities for the coming days. On a daily basis, I have a quite standard structure putting mainly in the morning activities related to the planning and in the afternoon the rest related to the auditing and reporting, both are equally important in my work in addition to maintain positive relationships with auditees and colleagues.
Favourite parts of my job
As a consultant, it was rewarding to receive recognizing by the customers about the improvement of the companies' processes. As an internal auditor, I am part of the organization function that plays an important role giving assurance on the business continuity management and crisis management system and representing a third level of defense. I am very glad to use my competence and experience to concur to the improvement.
Most memorable incident
I have never been directly involved in a real large-scale event yet, but I can mention the October 2014 river flood event in Genoa that caused damage to citizens. I joined the voluntary team to help as possible and I saw a strong capability to react by people, but at the same time, I understood the importance of the crisis preparedness at the public administrations and critical infrastructures level to assure an efficient intervention.
Goals for the future
I always thought that the resilience culture helps people to create a preventive and reactive mind, not only needed for the management of organizations, but above all, for the long-term sustainability of the personal life-balance; for this reason I like to think to the business continuity and resilience as a vehicle for a more resilient world where all of us should be part giving a significant contribution to the development of a wide resilience culture.

I am very proud to give my contribute to the growth of the Italian network of the continuity and resilience professionals and I'd like to invest additional time collaborating with other professionals and professional bodies on articles and best practices sharing.
Words of advice for other business continuity practitioners?
My advice is to invest in business continuity awareness and other complementary topics diversifying the skills portfolio, joining local groups and investing in personal growth with aim, firstly, to be able to communicate to all levels the value and the importance of the resilience for the long-term sustainability of the business, secondly, to be able to understand the context and to identify improvements, and lastly, to try to develop an holistic approach to organizational resilience and sustainability.