A sneak peek into the BCI Technology & Business Continuity in Organizational Resilience Report – in partnership with Sungard AS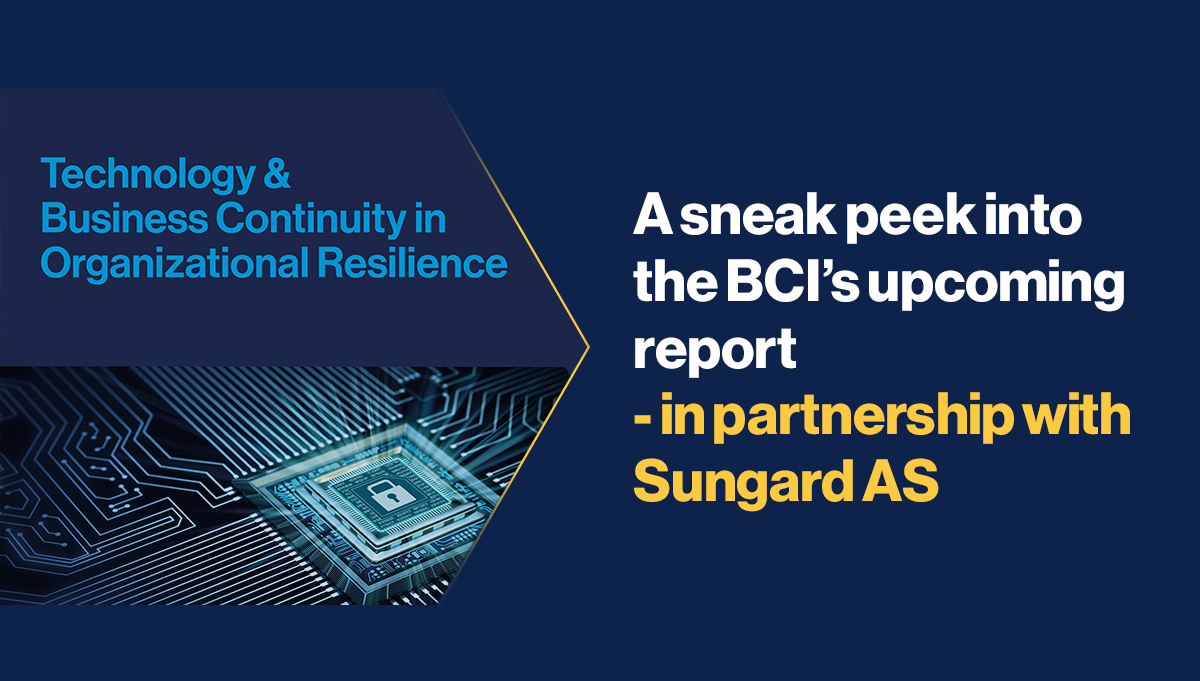 Collaboration. For years now we have been talking about the importance of collaborative approaches across departments and disciplines and again our latest report Technology & Business Continuity in Organizational Resilience - in partnership with Sungard Availability Services – emphasizes the importance of collaboration as a key element for building resilience.
The results of the report show that those organizations practicing a non-siloed approach between departments, especially Business Continuity, IT, and IT Resilience, have much more resilient processes and procedures in place.
Communication. This aspect has become essential for organizations that want to have resilient foundations. According to this study, communication failures can be detrimental to resilience processes. One in ten organizations have failed to map critical processes and many respondents attributed this failure to a lack of communication between departments.
In this not to be missed and insightful report we also look at management roles and try to answer the 'delicate' and much debated question of whether IT Resilience should be managed by Business Continuity or IT?
Business Continuity and IT teams are often conflictual about this subject, but the report shows that the key solution is not looking at 'where IT resilience should sit' – which highly depends on the size and structure of the organizations – but rather at its integration across departments which would entail for Business Continuity and IT, as well as other departments such as Risk Management, to adopt a collaborative approach.
Want to explore the full findings of the report? Join us for the launch webinar on 22nd October at 10:30 AM (BST)– follow the link below to register.
The PDF copy of the report will also be available on Tuesday, 20th October, in the BCI Knowledge Library.
More on
About the author

Digital Marketing Manager , The BCI