Are there Ho-Ho-Holes in your Supply Chain?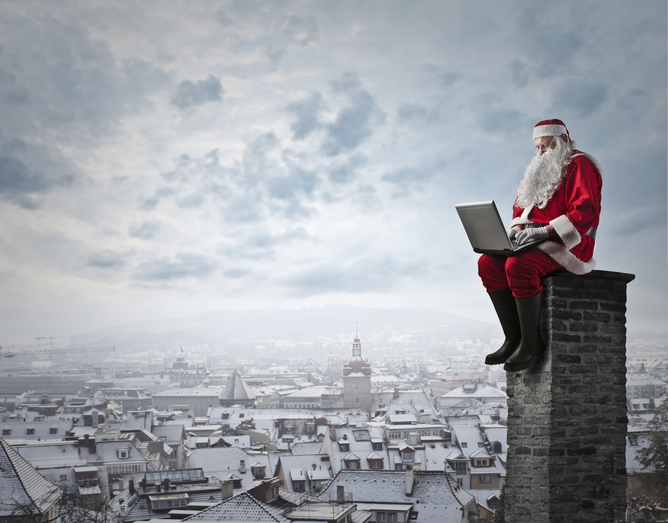 As business continuity professionals, we focus on the security of supply chains and how your organization will ensure all products and services continue to be delivered to your customers in the face of adversity. For Santa, his single-site operation could be subject to huge risk.
Imagine if the conveyor belts stop working, or if the elves are struck by an outbreak of seasonal flu. Even worse, imagine if the reindeer are taken down by a bad case of foot and mouth disease and placed in quarantine… These are just examples of the risks organizations are subject to on a constant basis, and it's vital that supply chain is considered.
The BCI contacted Santa for an interview. His PR representative responded with the following statement; "We take supply chain very seriously at the North Pole. We have engineers onsite at all times to ensure that any mishaps with the machinery can be quickly dealt with." He also noted; "Our elves do not work the full year. They are entitled to 25 days annual leave, and statutory sick pay. We do not allow sick elves into the workshop for safety reasons." When asked about distribution of gifts, he stated; "Contrary to public opinion, we do not have only 9 reindeer. All of our delivery 'drivers' are housed separately, ensuring we always have multiple working groups available to take the reins."
Although Santa's services have never faced disruption, he must ensure that policies are in place to avoid becoming complacent. Many improvements could be made. Collaboration with other distributers is something the North Pole could consider. They could, for example, look to collaborate with Amazon delivery or similar, who have a huge global reach. They could ensure PR teams are ready to respond to negative press in the event of disruption. Equally, they could consider moving their data to an alternate site, to ensure the naughty and nice lists are backed up, and not subject to hacking.
This case study perfectly highlights how different organizations manage risk. For some organizations, the North Pole's internal policies may not offer enough protection, however it would seem Santa is confident that these policies are adequate for their current requirements.
This is a satirical news story. On behalf of all staff at BCI Central Office, we wish all of our members a relaxing break and look forward to working with you in 2018.
More on