BCAW 2018 – The best one so far…

Business Continuity Awareness Week (BCAW) 2018 is coming to an end for another year and…oh boy, what a great success!
The theme for this year – 'working together to improve organizational resilience' – has raised important questions on how business continuity should collaborate with other disciplines to improve organizational resilience. BCI members, corporate partners, and global organizations, such as Google, have provided various insights to these questions through their webinars covering different aspects, from cyber security and supply chain, to employee engagement and crisis management.
Another extraordinary success was the launch of the BCI's Manifesto for Organizational Resilience, as part of the BCAW 2018 campaign. The Manifesto was launched in London, Sydney, and Toronto with the support of the BCI NSW Forum and the BCI Canada Chapter.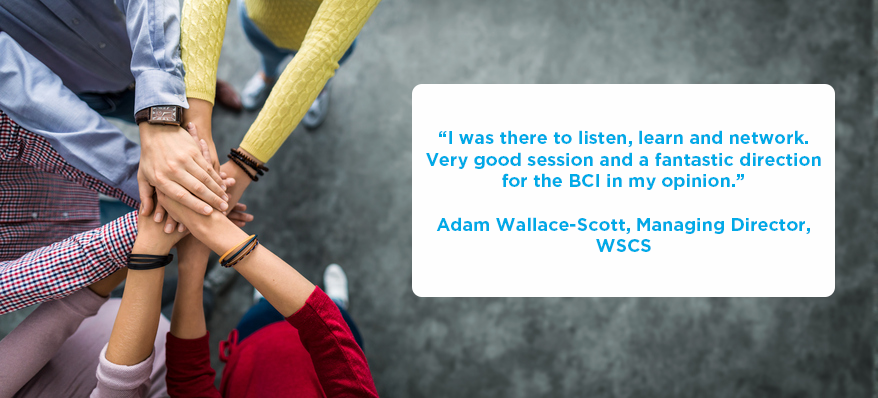 The Manifesto is a comprehensive document which provides an understanding of organizational resilience, what it is, why it's important, and how to work towards delivering it. But it also provides insight on the BCI's position on organizational resilience and outlines how the BCI will help professionals and organizations achieve it.
BCAW 2018 also provided resources and publications such as the "Industry Insights: Resilience's Young Voices" – a selection of papers and case studies from four of our younger members who are making their mark in the resilience industry – and the BCI Communicating Risks with a Global Workforce Report, sponsored by International SOS and Everbridge – which was launched on 17th May, in Chicago.
The BCI knows business continuity is a serious subject, so to lighten the mood, BCAW 2018 also offered two prize winning competitions – a blog competition and a photo competition - open to anyone in the continuity and resilience industry. These received great participation from the audience who shared their blogs and photos on our social media channels using #BCAW2018.
The #BCAW2018 was another major success for the campaign. The hashtag was 'tweeted' over 500 times by public and private professionals, practitioners, and organizations across the globe, and reaching over 100,000 users worldwide.
We would like to thank our sponsor for the event Strategic BCP and SAI Global for their support in making BCAW2018 such a successful campaign.
…BCAW2018 is still not over yet! Check out all the webinars and make sure you take part in the competitions!
More on