BCI 25th Anniversary – Contribute to our History Timeline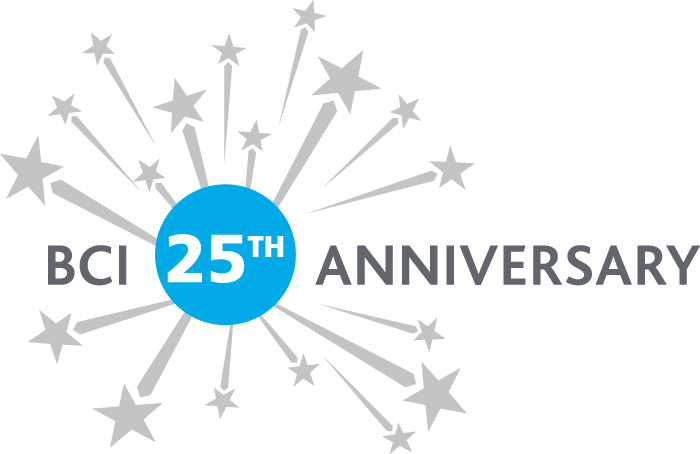 2019 marks our 25th Anniversary and it is fast approaching!
Throughout the year we will be sharing some exciting content with you as we take a glance at the history of the institute and how far we have come.
We would like our members to participate by sharing any content and images they have from when the BCI was founded up until the present year. We will use this to create a timeline on our website.
Listed below are some of our key milestones from 1994 to 2019. Please send any relevant content and images you have within this timeframe which can be used to Jeyda Karamehmet at [email protected].
1994 – The BCI was formed in 1994 out of the Survive organization and was initially managed by John Marsh. John Sharp took over a couple of years later.
1995 – The first BCI AGM was held in London.
May 1997 – The BCI became an independent membership organization.
January 2001 – The first ever BCAW took place, focusing on the fuel crisis, railway chaos and flooding.
January 2001 – The first GPG was launched in response to BCAW.
March 2003 - The BCI released a research paper alongside the Chartered Management Institute, focusing on BCM awareness.
2004- The BCI moved to Caversham, staffed by Lorraine Darke, Tony Shepherd and Donna Crabtree.
May 2007- The first Nordic Symposium organised in Copenhagen, Denmark.
September 2007- BCI Partnership was launched and the organization was split into three parts; Practitioners, Products and Services and Partnership.
September 2007 – The BCI Certificate was launched, meaning CBCI grade membership was achieve through examination.
September 2007- BCI Training and BCI e-learning programmes were launched.
September 2007 – The first BCI Chapters were put in place; Canada, Australia and the USA.
October 2007- Launch of new Continuity Magazine since it was first launched in 1997.
November 2007- The first BCI workshop was run. It focussed on the 2007 flooding.
August 2009- The first weekly BCI Bulletin was published.
April 2010 – Alternative route to membership, via DRII was launched.
November 2011 – The BCI Diploma, in affiliation with Buckingham New University was launched.
March 2012 – The first annual BCI Awards were launched in North America
October 2017 – The BCI updated its customer relationship management system and website.
November 2017 – Launch of Good Practice Guidelines (GPG) 2018 Edition.
February 2018 – Following the launch of the GPG, the Certificate of the BCI (CBCI) course and examination were updated.
March 2018 – Launch of first revamped Continuity & Resilience Magazine with Redactive.
More on