BCI Continuity Planning for Climate Change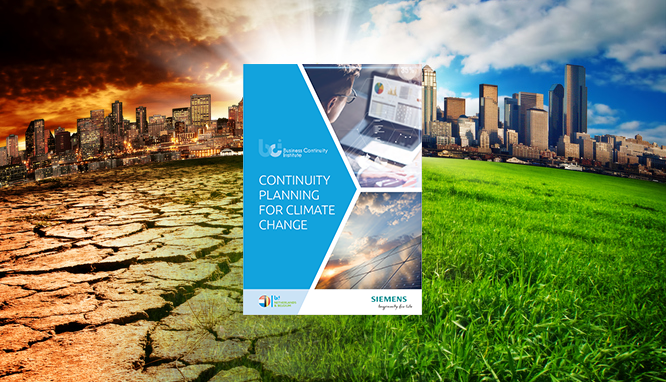 Climate change is seen to be one of the main challenges for the future, with the consequences of extreme weather events ranked the number one cause of business disruption.
The BCI Long-Term Planning Report, sponsored by Siemens, explores the attitudes and behaviours linked to long-term planning in the Benelux region and beyond, and considers how organizations prepare for future challenges related to climate change as well as how to they perceive their impact.
The results show the outstanding importance of long-term planning, horizon-scanning, and collaboration, as key elements when preparing for, responding to, and recovering from weather related disruptions. Download the full report and discover all the results...
More on