The BCI India Next Practice Think Tank presents a research on "Evolution and emergence of risk and resilience as key disciplines in the IT/ITES industry in India"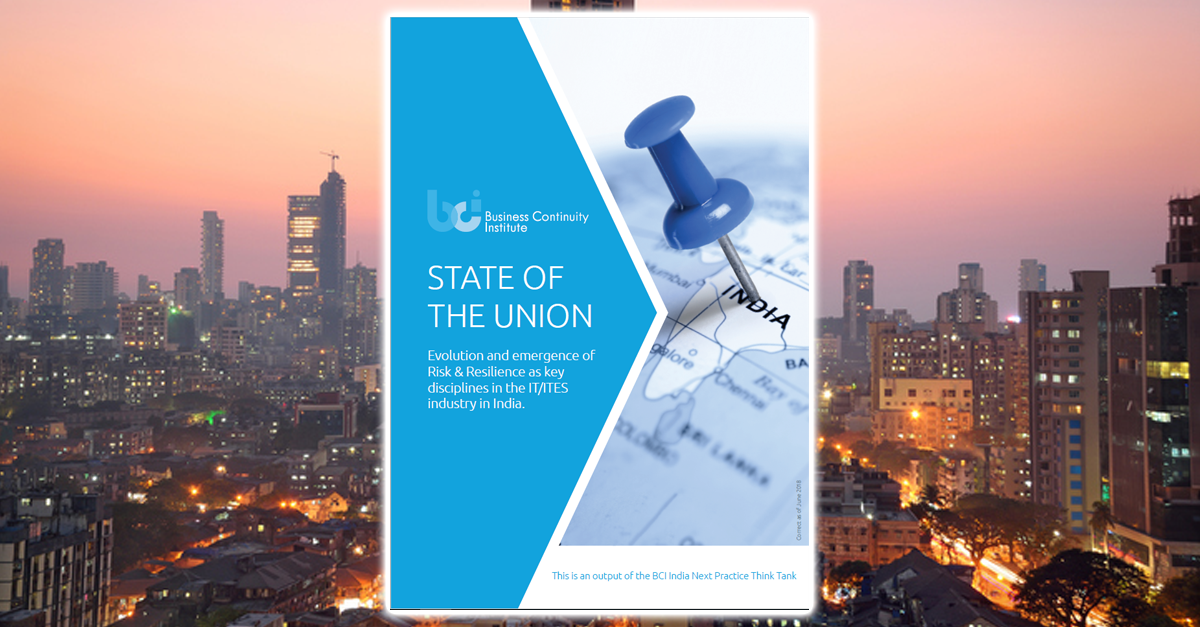 In the past years India has witnessed a rapid industrialization and growth of IT parks throughout its territory. The country has been referred to as the 'back office' of the world thanks to its advanced IT service sector.
The development of the IT/ITES sector in India has been greatly supported by the government. Thanks to various economic reforms and fiscal incentives, India was able to grow their exports and attracts investors from North America and Europe.
Another important aspect of India's IT development is the people. Availability of skilled English-speaking workforce has been a major reason behind the country's emergence as a global outsourcing hub.
In such a fast-growing technological environment there is also a large number or risks and threats on the rise. From strategic, operational, financial, to regulatory, technological, and reputational risks, companies in India have adopted structures and measures to identify and mitigate these risks.
The industry is also challenged by global uncertainties such as the stricter regulations on immigration, economical and geo-political events, increased number of cyber-attacks, and lack of transformation consulting capabilities.
With the rise of these risks and challenges, business continuity and risk management are getting established in India with focus in disaster management and crisis related programs. A lot of works is also being done in establishing and recognizing these disciplines as professional roles.
This State of the Union paper, produced by the BCI India Next Practice Think Tank, provides perspectives and insights on the resilience space in the Indian IT/ITES sector. You can download your copy of the paper by logging-in on our website.
More on