BCI Launch new Crisis Leadership eLearning Course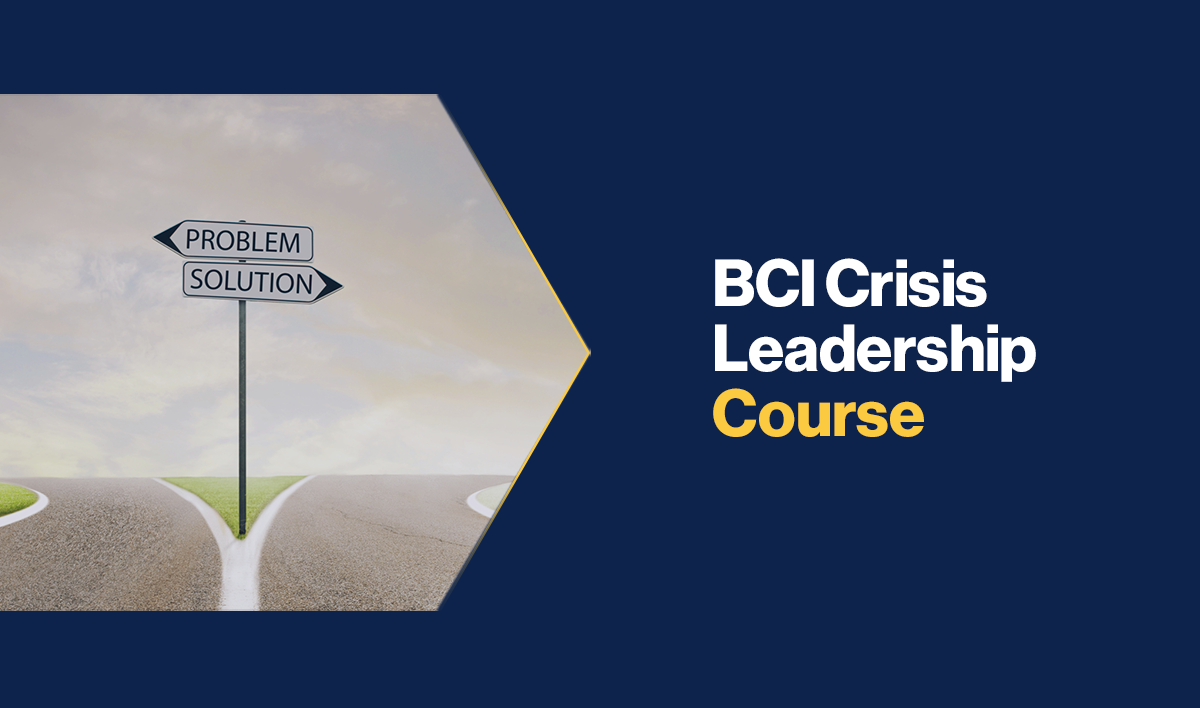 As a famous Chinese proverb says, "A crisis is an opportunity riding a dangerous wind." If handled well an organization can flourish in a crisis, but if handled badly it can be terminal.
Research shows much of the success, or failure, in a crisis can be down to the Leadership. However, leadership is more than just the ability to make decisions – it is about communication, honesty & integrity, managing multi-disciplinary teams, ability to be calm & decisive, and to be adaptable & flexible to changing & challenging situations.
Corporate crises can be triggered from a diverse range of situations, from severe weather, data losses, natural disasters, product recalls, corporate fraud, to compliance failures, sexual harassment, workplace violence, fire, and pandemic… just to name a few – and a Crisis Leader needs to be ready for them all.
This new BCI course introduces the skills needed in Crisis Leadership. The courses takes an in-depth look at the key elements of leadership, how to develop leadership styles & skills, the emotional & behavioural elements of leadership, managing multiple stakeholders; the course also contains interviews with experienced Crisis Leaders.
The Crisis Leadership Course is designed for anyone who may find themselves leading, or participating in, a crisis response on behalf of their organisation. This includes CEO's, Directors, senior management teams, business continuity & resilience professionals, communications, and any other individual/teams that are involved in dealing with crisis in your organization.
The course contains six modules and is a self-study online course:
What is an organizational crisis and what does a leader do to solve one?
The key elements of Crisis Leadership
Developing successful Crisis Leadership styles & skills
The emotional and behavioural elements of Crisis Leadership
Managing the tensions of multiple stakeholders
A conversation with Crisis Experts
More on