BCI NSW Chapter meeting - May 2019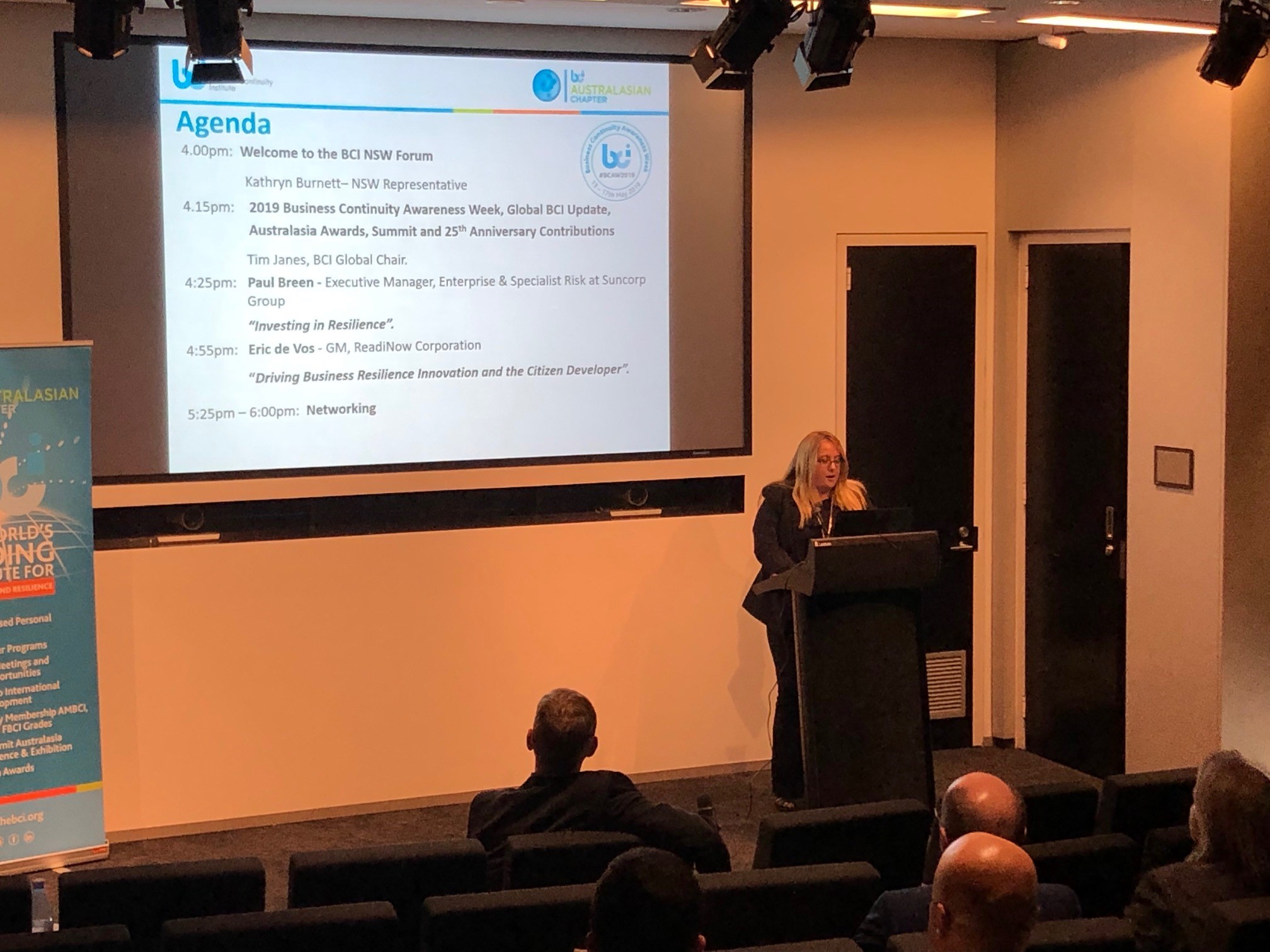 The NSW Forum held their second members meeting and network drinks for the year at Suncorp on 16 May 2019. The meeting took place during Business Continuity Awareness Week (BCAW).

Suncorp presented on the topic of BCAW – "Investing in Resilience".

Eric de Vos from ReadiNow Corporation also presented on "Driving Business Resilience Innovation and the Citizen Developer".

Tim Janes, Global Chair, BCI, also provided an update on the 2019 BCI Australasia Summit, Awards, the BCI's 25th Anniversary and other activities taking place globally during BCAW.


We hope to see you at our next meeting to be held on 4 July 2019, to be hosted by SAP at the Studio Sydney Tower.

Presentations and overview:

Paul Breen - Executive Manager, Enterprise & Specialist Risk at Suncorp Group
The topic of Paul's presentation was "Investing in Resilience", the theme of this year's Business Continuity Awareness Week, and focused on the classic theme of time and experience, in gaining efficiencies in business continuity planning and maximising crisis management capability.
Eric de Vos - GM, ReadiNow Corporation
Digital Transformation has become a mainstream activity in many organisations, and in his presentation Eric outlined via a case study how the Business Continuity Professional can tap into the new wave of citizen developed no code applications to drive innovation and take a business to the next level of automation.
The BCI update presentation can be viewed below.