BCI Supply Chain Resilience Report 2017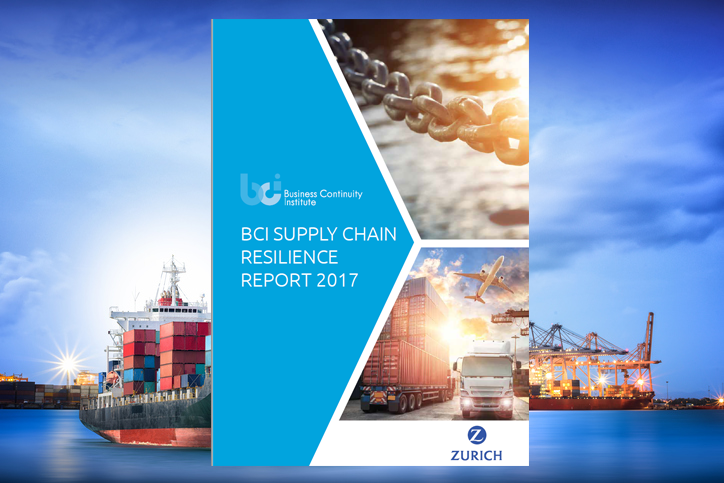 The BCI Supply Chain Resilience Report, in association with Zurich, has been a comprehensive resource for business continuity, supply chain management and resilience practitioners alike for its insights on supply chain disruptions. Over the last nine years, it has provided practical and actionable advice which enables organizations across industry sectors worldwide to improve the resilience of their supply chains.
For this year's report, some of the most important results include the role that technology and big data play in overcoming skills and resource gaps in tracking supply chains, the increasing availability of insurance products in the market and the uptake of them by organizations, the importance of the reputational aspect around supply chain, the key role played by business continuity in building supply chain resilience, and how the lack of collaboration hampers effective supply chain management.
To read the full report and discover all the results of the BCI Supply Chain report, please log-in into the website.
More on