BCI USA Chapter AGM 2019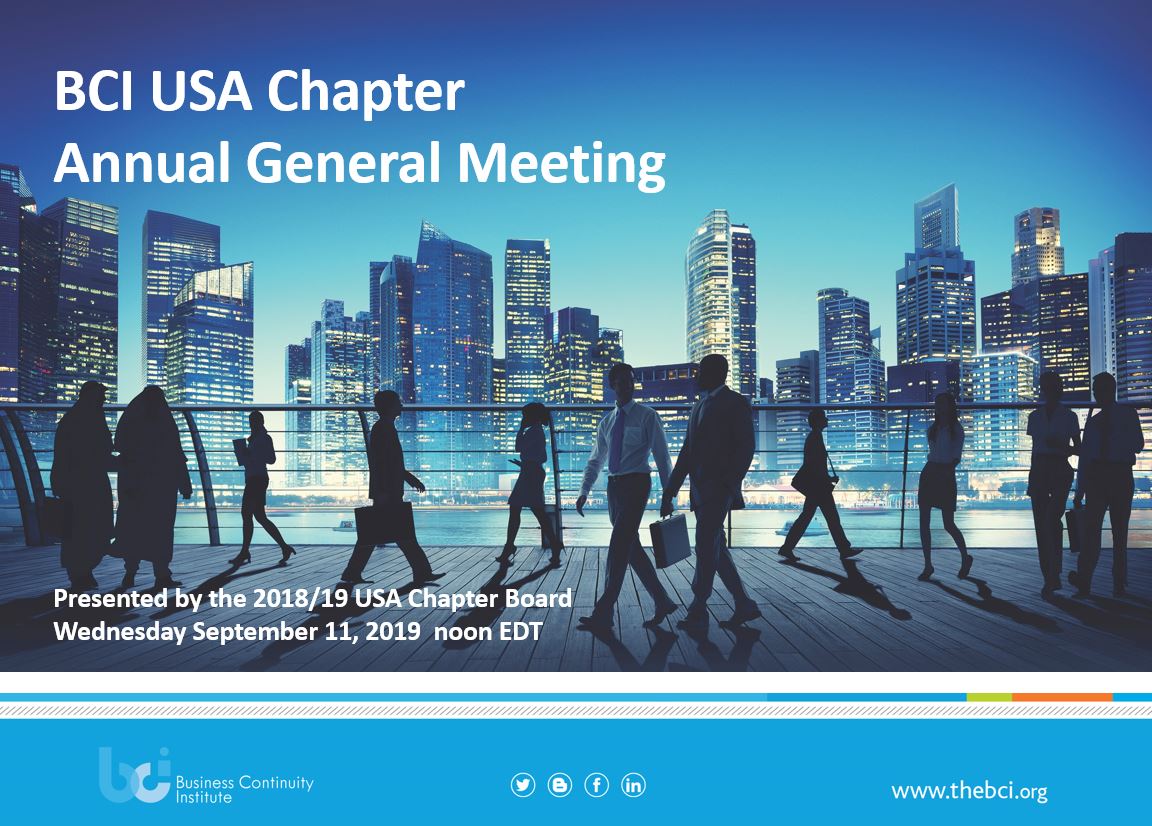 The BCI USA Chapter AGM was held on 11 September 2019 as a virtual meeting. Attendees heard a review of the year from Chapter President Alice Kaltenmark that included details of new board members, chapter outreach and engagement with other organizations and a reminder of the chapter vision.
She then went on to talk about the chapters plans for the coming year and how volunteers can get involved in the work of the chapter.
A recording of the meeting can be viewed here.