BCI USA Chapter is leading the way at DRJ Spring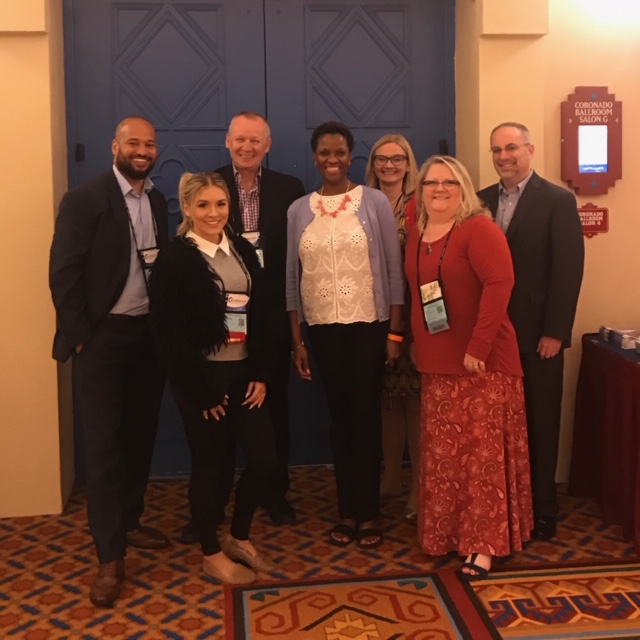 DRJ Spring is off to a great start here in Orlando at the Disney Coronado Resort. Even though the official start of the conference was this morning with the keynote message from Andrew Tarvin sharing with us how to Lead on Your Feet, we actually kicked off our involvement Sunday. On Sunday we started with our chapter president, Alice Kaltenmark, being interviewed for a podcast for Business Resilience Decoded with Vanessa Vaughn. The podcast will be made available after the conference concludes … we'll share the details with you once we have them. Alice spoke about BCI and the evolving world of organization resilience pulling from her experience with managing resilience in an ever changing world.
We next helped the DRJ Editorial Advisory Board (EAB) deliver the How to Optimize Your Conference Experience for the first time attendees to DRJ. It was an excellent session and helped to spur several conversations with attendees about BCI and how we can help them in their careers and programs.
We wrapped up the day by delivering the Business Continuity Institute's Tell Me More … session to a group of new-to-BCI professionals. This was a great session where Heather Merchan and Alice led a very dynamic conversation exploring all that BCI is and offers to our members. We are looking forward to welcoming them as they join our BCI community.
Stay tuned for updates from the next two full days at DRJ Spring 2019. We are all managing risk in an uncertain world …