BCI volunteers conference 2017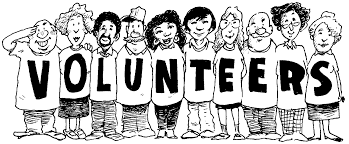 Over the weekend of the 4th and 5th of November 2017 over 30 BCI volunteers, BCI Board members and BCI staff met in Reading for the 3rd annual volunteers conference. Representatives from BCI community groups from Australasia, India, United Kingdom, USA, Canada, Belgium, the Netherlands, Germany, Italy, Greece, Malaysia, South Africa, Ireland, Switzerland and Denmark were present.
The conference was a chance for all present to share examples of good practice, hear about the latest developments in the institute and contribute to the development of future policies and activities.
The conference started with Executive Director David Thorp outlining the BCI strategy for the next 5 years. He explained the need for greater collaboration with other disciplines that, together with business continuity, contribute to organizational resilience. He went on to describe how the BCI plan to greatly increase the amount of thought leadership and research material that they produce each year.
After lunch Michael Crooymans, BCI Netherlands forum leader, shared a case study of how his group approached the production and publication of their research report in partnership with Siemens titled Continuity Planning for Climate Change. He described the challenges of putting the report together and outlined the process from concept to publication and then outlined how successful the report has been in terms of raising awareness.
Gianna Detoni and Alberto Mattia of the BCI Italy forum then shared their experience of running their community group and how they bring professionals together and run their annual conference in Milan each year.
Saturday evening saw a social dinner where more experience was shared and networks developed. Everybody present also had a sneak preview of the 2018 Good Practice Guidelines.
Sunday morning was taken up with a debate and workshop about how the BCI assesses candidates for membership. There was a general feeling that the BCI could do more to encourage business continuity and resilience professionals to take BCI membership and a number of recommendations and ideas for improvement were identified for consideration in the next 12 months.
Sunday afternoon started with a presentation from Arunabh Mitra of the BCI India Chapter about the launch of the India 2020 think tank. He shared details with the group of how volunteers were recruited and how they are being organised to produce thought leadership and research material focussed on the Indian context for business continuity and resilience.
Finally the group were briefed about the proposed changes to the BCI Articles of Association which are designed to widen the pool of members eligible to join the BCI board and to increase the number of people volunteering for the BCI.
Volunteering for the BCI can help you to increase your profile, count towards your CPD log, learn new skills and contribute to the development of the profession. More details of opportunities are available here.