BCI Volunteers conference 2019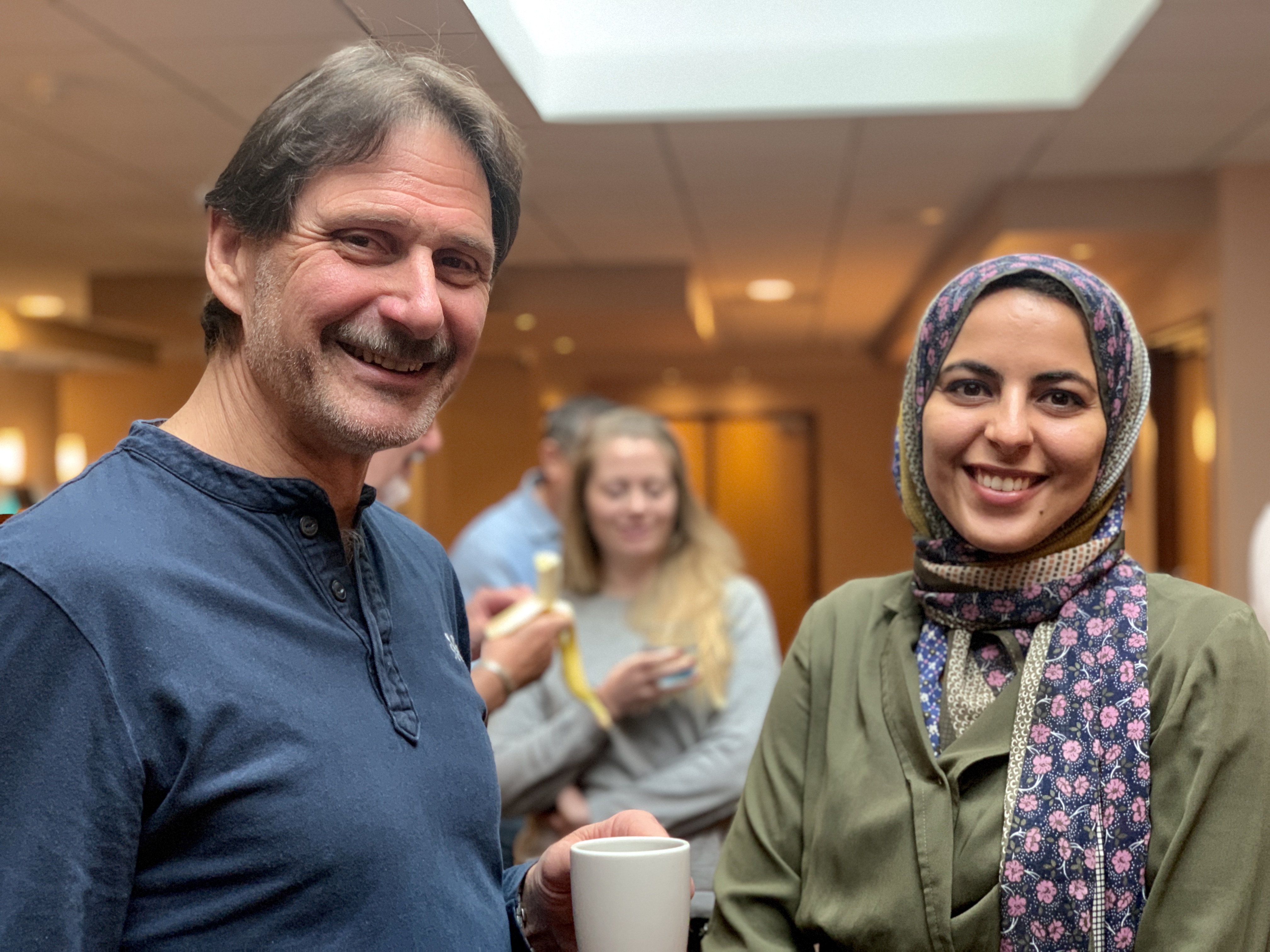 The 4th BCI Volunteers Conference was held in Reading, UK, over the weekend of the 2nd / 3rd of November and saw a record attendance with 35 people attending from the BCI's network of global Chapters.
The conference is designed for BCI Volunteers, global board members and staff members to learn from each other, discuss current issues affecting the BCI, develop new ideas and build their personal and professional networks.
The conference opened with BCI Chair Tim Janes reviewing the last 12 months of BCI achievement which included;
• Efforts to empower BCI's volunteer community to create value adding contributions
• Work to produce the 1st BCI Competence Framework
• The launch of the 1st edition of the BCI Academic Journal – Continuity & Resilience Review
• The inaugural BCI Community Resilience Volunteer Week
• Publication of 2 award winning videos that provide an introduction to business continuity and an introduction to organizational resilience
• Celebrations of the BCI's 25th anniversary
• Hosting an expanded BCI World 2020 at the International Conference Centre in Birmingham
BCI Head of Communities & Operations David West then briefed the group on the detail of the draft Competence Framework and explained how it sought to expand the focus of business continuity & resilience professionals from traditional 'technical' skills to include vitally important 'softer' skills such as communication and negotiation. He outlined how the framework would be a platform for other initiatives such as the creation of an experiential route to BCI membership, creation of career development tools and a revision to the BCI CPD scheme.
Ruth Elmore, BCI Event Manager then explained the opportunities available as a result of BCI World being hosted at the International Conference Centre in Birmingham in 2020. The group discussed these and provided suggestions for activities and content for inclusion in the conference. Some really good suggestions were made and many will make it into the conference programme that is due to be announced in early 2020.
After lunch, BCI Global Board member Heather Merchan led an interactive workshop to identify components that would be needed to create a career path for existing and future business continuity & resilience professionals. This looked at what was needed for a range of different groups such as elementary school age children, high school children, new professionals, more experienced professionals, experienced professionals from other disciplines and professionals with a military background looking to start a civilian career. Suggestions were made around creating sample job descriptions and creating recommended educational opportunities mapped against the BCI Competence Framework.
The first day ended with BCI volunteers Stephen Nuttall (BCI UK North West Chapter chair) and Russ Parramore (BCI UK North East Chapter Chair) talking about their work on recommending improvements to the BCI mentoring scheme. Planned improvements include;
• More guidance for both mentors and mentees
• Improved navigation of the mentoring area on the BCI website
• More promotion of the scheme to BCI members to encourage take up
After a brief rest everybody came together for dinner at the Malmaison Hotel and continued with networking and talking shop!
Sunday started with BCI USA Chapter Chair Alice Kaltenmark sharing a case study of how the USA Chapter communicates with their local members. She talked about the use of social media, engagement with existing business groups and the soliciting of content for the BCI website. One of the themes was the concept of micro volunteering and recruiting to volunteers to make small contributions such as writing blogs, looking after a social media account or visiting a local business group to make a presentation on BCI research.
David West then returned with a tutorial on how to conduct webinars. Some BCI groups are doing good work in this area and other groups who had not yet had experience of these had requested information on how to exploit this effective way to share knowledge.
BCI Global Board member and BCI Netherlands Chapter leader Michael Crooymans then led a workshop on engaging with like minded organisations such as other professional bodies. The group discussed the opportunities available here such as co hosting of events and sharing knowledge with a wider group and also the challenges such as working with other volunteers and co-ordinating activities at a local level with global organizations.
After lunch BCI Head of Education Steph Morris briefed the group on the latest developments with BCI educational material such as the review of the CBCI exam, development of the new Introduction to Business Continuity e-learning package and proposed changes to the training portfolio pricing model.
The last session of the conference saw BCI Global Board member Glen Redstall lead a workshop on identifying new opportunities to create value for BCI members and other people in the business continuity & resilience community. A number of suggestions were made with particular favourites being around access to networking opportunities and knowledge assets.
The conference delegates had created a whatsapp group for themselves to communicate and keep the conversation going and afterwards delegates said;
"Great to see the ongoing passion and commitment of the volunteers and the progress that is being made."
"This was my first volunteers weekend. I felt like I was included from the start. This is a wonderful group of supportive people."
"As a 'newbie' I had 2 great valuable days. Will take good stuff back to my Chapter."
" Thanks all for the warm welcome from another 'newbie'. Really good weekend, lots to take back to my Chapter & I know I'm not alone any more."
"I am so appreciative of what I have learnt from you all over the past 2 days."
"It was a pleasure seeing you again and meeting new people. It is always refreshing to see the dynamism and gives me further impulse to accomplish greater things."
If you would like to become a BCI volunteer you can see the opportunities currently available here.
Photo Gallery