BCI World 2019 - Invite your IT person to invest in resilience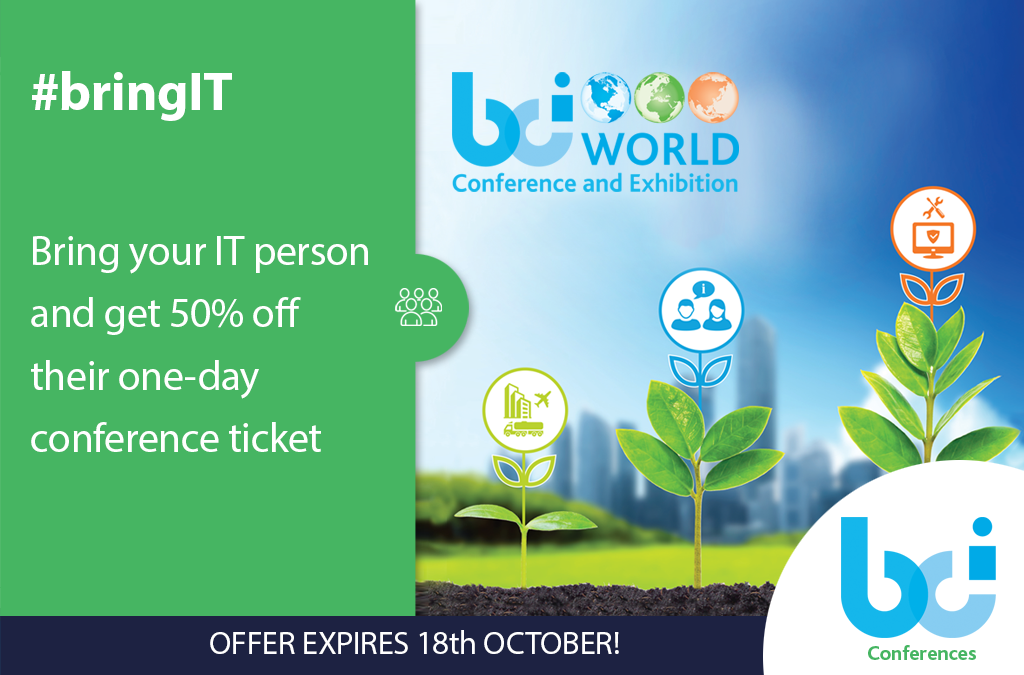 Over the years, BCI World has grown to be one of the most well-recognised events in the business continuity and resilience industry, bringing together professionals and organizations across different disciplines and countries around the globe.
In the last couple of years, the focus of the event has shifted towards the concept of collaboration and how business continuity needs to cooperate with other disciplines to ensure that organizations grow as resilient as possible.
For BCI World 2019, we are proud to announce our #bringIT offer. The offer will provide you with the opportunity to invite a member of your IT department and receive 50% off their one-day conference ticket.
This is a great opportunity for your IT staff to attend cyber security and technology focused sessions and learn best practices and techniques on how to collaborate with other disciplines such as business continuity, disaster recovery and more. Visit the BCI World website to view the full list of programme sessions.
BCI World also hosts one of the largest business continuity exhibitions in the country, which features leading organizations in the IT disaster recovery sector. So, this is a great opportunity for your IT person to meet new vendors and explore the best solutions that are available in the market.
This offer ends on 18th October. To access the discount, book your conference ticket and the promo code will appear on your booking confirmation email.
Already a delegate? Email bci@thebci.org to request your promo code.
More on