BCI World 2019 Programme Advisory Group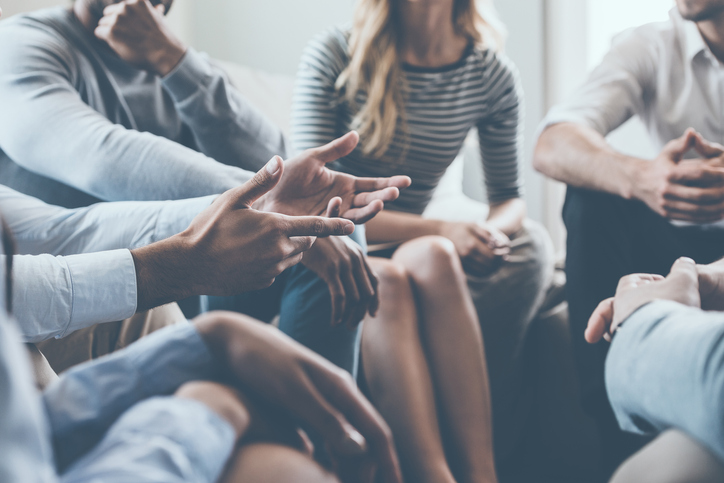 Ahead of BCI World 2019, we invited members of the Business Continuity and Resilience community to express their interest in assisting with designing the 2019 conference programme.
Thank you to everyone who has shown interest and nominated themselves. We received 72 submissions and are delighted to announce that 12 people have been selected to be part of the Advisory Group to shape the conference of the future.
Main responsibilities will include working with Ruth Elmore, BCI's Event Manager, to create a conference programme plan, design the call for papers, choose the speakers and design any further sessions needed.
Meet the Group:
Eve-Marie Cormier MBCI, Senior Advisor at Caisse de dépôt et placement du Québec (CDPQ)
Eve-Marie Cormier is Senior Advisor, Business Continuity, at Caisse de dépôt et placement du Québec. Holding an Executive MBA and a master's degree in Project Management, as well as the MBCI, SCRA, PMP, Lean Six Sigma Green Belt and ISO 22301 & BCMS Lead Auditor certifications, she is a firm believer in dynamic resilience planning. As part of her current mission at the CDPQ, she provides governance and oversight of the BCM program as a second line of defence, while taking on a crisis management expert role.
Agnidipta Sarkar, Global Information Risk & Continuity Officer at DXC Technology
Agnidipta Sarkar is a speaker and thought leader with over 27 years of experience in helping organizations continuously improve operational performance, by optimizing risks in the areas of information security, data privacy, and business continuity. He has worked in various leading organizations in many roles as a salesperson, as a consultant, as a subject matter expert, and as a transformation leader. Agnidipta is a subject matter expert on ISO27001 (information security), ISO22301 (business continuity), risk optimization and data privacy, in addition to various other industry standards.
David Freeman, Head of Crisis, Risk and Resilience EMEA at Amazon
David managed the Cyber Security Operations Centre at Lloyds Banking Group before moving to Amazon. David is responsible for the design and implementation of the crisis and incident management programme for EMEA protecting over 120 sites, several thousand staff and numerous business units. Following that success, the role was expanded to also include Protective Investigations, Workplace Incident Management, Resilience and management of EMEA based intelligence analysts.
Sarah Armstrong-Smith MBCI, Head of Continuity and Resilience at Fujitsu
Sarah leads Fujitsu's Continuity & Resilience consulting practice and is a distinguished Engineer. She has over 20 years' experience in business continuity, crisis management, cyber security and data privacy, which enables her to take a holistic and strategic view of enterprise risk; and has helped many organizations across the public and private sector to become more cyber aware and resilient.
Scott Baldwin MBCI, Director of Enterprise Resilience at Symantec
Scott Baldwin is the head of Symantec's global Enterprise Resiliency program and a member of the national board of directors for the Association of Contingency Planners (ACP). Scott's focus is on creating sustainable, appropriate, and value-driven resiliency programs for global, multi-billion-dollar organizations. Scott is a frequent speaker and contributor to trade journals, webinars and other industry engagements.
John Bernard, Director of Group Corporate Security (Global) at Aviva
John is the Group Corporate Security Director across the business and leads and influences all group corporate security services including physical security, travel security, Intelligence, executive protection, culture and awareness, investigations, operational resilience, business continuity and crisis management. He sets group standards across the Aviva global business and agitating the mind-sets to ensure a modern, proactive fluid solution.
Marcus Oxley, Director/Principal Consultant at Resilience Solutions
Marcus initially trained as a civil engineer in the UK construction industry from where he used his engineering qualifications to pursue an interest in international development. He subsequently worked across Africa, Asia and Europe managing and implementing a broad range of crisis / disaster management programmes. Between 2007- 2017 Marcus was the founding Executive Director of the Global Network of Civil Society Organizations for Disaster Reduction (GNDR). He is currently building a specialist consultancy practice 'Resilience Solutions' enabling people and organizations to survive and thrive in an increasingly complex and uncertain world.
Wasim Malik AFBCI, Global Head of BCM at Bravura Solutions
Wasim Malik is an executive BC professional, with over 15 years of experience in Business Continuity & Resilience Management. He was awarded BCI Australasian Professional of the Year (Private Sector) in 2016 and 2018. Wasim implemented BCM programs for organizations in Australasia, UK, Europe, India and Middle East and BCM programs adopting PAS56, BS25999 and ISO22301 as well as having built three Business Continuity Centres.
Yew Kwong Bernard Ng AFBCI, Head of Business Continuity at AIA
Bernard is the Head of Business Continuity Management at AIA, a global life insurer, and a qualified AFBCI(UK) and CBCP(US). Having been in various business and technology resiliency roles in Singapore and the Asia Pacific region, Bernard has worked with professionals and fronted BCM programme and framework development across the financial industries of several major cities in Asia, Oceania and the Middle East, training and coaching young BCM practitioners along the way.
Rolf Von Roessing FBCI, Partner at FORFA CONSULTUNG AG
Rolf von Roessing FBCI is an international consultant with more than 25 years of experience in business continuity and related disciplines. Prior to forming his own company, he worked as a partner and Head of Global BCM Group at KPMG, covering global clients and projects. Prior to joining KPMG, Rolf worked for Ernst & Young's audit and advisory practice in BCM and security, covering a broad range of industry sectors and companies.
David Warham MCBI, Head of Response and Recovery Planning at Dubai Airports
David is the current Head of Response and Recovery Planning, part of Corporate Resilience at Dubai Airports. David is an established organizational resilience expert with over 15 years' experience in operational risk management, crisis and emergency response and continuity management. Prior to joining Dubai Airports, David was the Regional Head of Business Resilience for PwC, based in Dubai. David holds an MBA from City, University of London and is a committee member of the UAE BCI Forum.
Mike Blinko, Business Continuity Manager - Controls Systems at Rolls-Royce
Mike is a Chartered Engineer, working in various roles in well-known global aerospace companies. He has gained valuable experience in project management; leading a range of highly technical new product development and organizational change projects. Mike has also worked in supply chain management, developing sourcing strategies, including make versus buy and strategic sourcing, managing key supplier relationships globally and delivering significant supply chain improvements.
More on