BCI World Conference and Exhibition 2018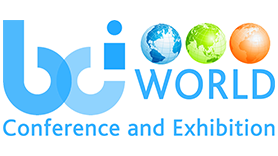 BCI World is one of the largest conferences and free exhibitions that has previously brought together Business continuity and resilience professionals from all over the world to network, share best practices and hear how industry leaders are delivering the latest procedures into their organizations.
The BCI World 2018 conference, taking place on 6th & 7th November, at the Novotel London West Hotel, will explore the theme Resilience Through Relationships. This year's programme features a wide range of breakout sessions from corporate resilience, business continuity, supply chain risk management, crisis management and so much more. Delegates will be able to pick the sessions that most interest them to create a tailored programme that allows them to make the most of their time at BCI World. The programme also features three keynote speakers: James Lindsay, Crisis Manager and Resilience Expert from Cambridge Analytica, Jessica Barker, World expert on aspects of cyber security, and Scott Gould, Speaker, advisor and author, The shape of engagement.
The free to attend BCI World exhibition is the largest in the UK, with leading organizations from all over the world showcasing the most innovative business continuity and resilience products and services. Delegates and visitors will have the opportunity to network with the vendors, discover the latest trends in the business continuity and resilience market, and even build new business relations.
This year's headline sponsor is Sungard Availability Services, one the of the world's leading providers of managed IT services, information availability consulting services, business continuity management software and disaster recovery services.
Our three platinum sponsors include Clearview Continuity, Blackberry and Daisy and our Gold sponsors are Everbridge, Fusion and Regus.
For more information or to register for BCI World, please click here.