BCI World Conference & Exhibition 2018 – Day One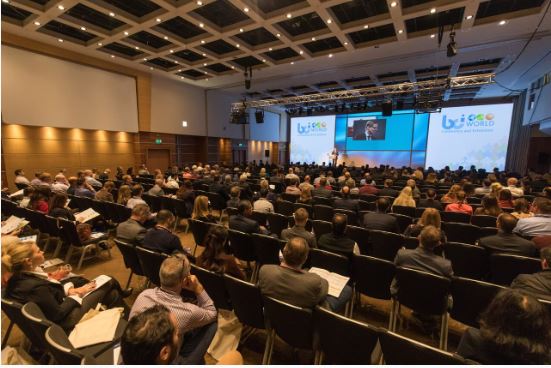 Today marked the first day of the BCI World 2018 two-day Conference and Exhibition at the Novotel London West, in Hammersmith. The exhibition floor saw organizations displaying and showcasing the most innovative and cutting-edge products and services.
Our jam-packed programme with the theme 'Resilience Through Relationships' brought together Business Continuity and Resilience professionals from all over the world to network, share best practice and hear how industry leaders are delivering the latest thinking into their organizations.
This year, the programme has been split into themes enabling people to attend the sessions most relevant to them. The themes covered today were: Regulations, Face Forward, No-one is an Island, Collaboration Case Studies, We Are All Human, Supply Chains, Innovation & Problem-Solving and Exercising and Engagement.
We were also pleased to present a new aspect to the conference which is the careers room, a series of seminars and workshops focused on career development for both new and experienced Business Continuity professionals. These sessions were hosted by two industry experts, Russ Parramore MBCI and Steve Nuttall FBCI.
In addition to these exciting sessions, The BCI launched its 10th edition of the BCI Supply Chain 2018 report, in collaboration with Zurich in the Research Room.
Today's conference featured presentations by two keynote speakers James Lindsay, Crisis Manager and Resilience Expert and Scott Gould, Speaker, Advisor and Author of The Shape of Engagement.
James provided valuable insight into his experience of being faced with a crisis on a global scale at Cambridge Analytica in 2018 which involved Facebook data. He shared stories of the impact on staff, key processes that were put into place and the need for clear communications strategies.
Scott shared his experience in assisting organizations of all sizes in improving stakeholder engagement by considering whether shifting our focus and being physically present might improve engagement and collaboration. He also led an engaging workshop on psychological keys to unlock engagement and apply them to industry-related roles.
This evening we look forward to celebrating industry success with the BCI Global Award winners being announced at an entertaining Gala Dinner.
The second day of the conference will consist of another exciting day of networking, insightful workshops and research sessions.
More on