BCI World Hybrid 2022 Headline Sponsor: Fusion Risk Management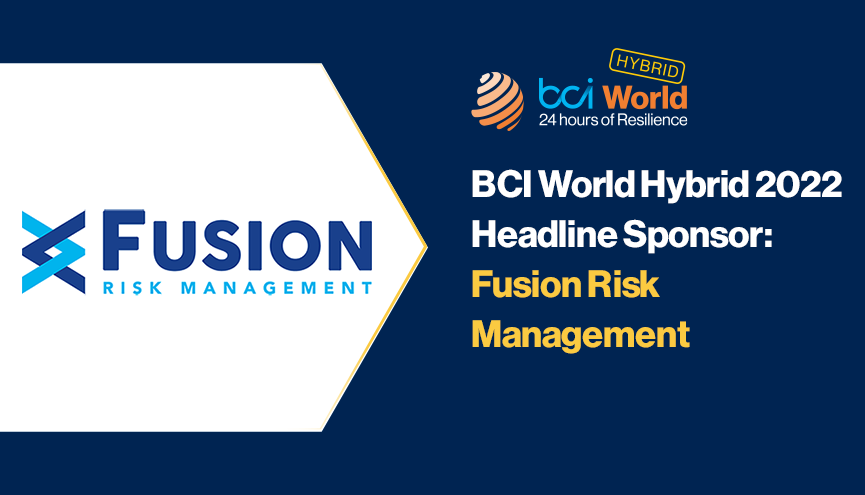 We are excited to announce once again Fusion Risk Management as our headline sponson for BCI World Hyrbid 2022.
Fusion's focus is operational resilience – encompassing business continuity, risk management, IT risk, and crisis and incident management. Fusion seeks to help companies anticipate, prepare, respond, and learn in any situation by equipping them with the software solutions they need to be successful.
BCI World Hyrbid 2022 will take place on 2-3 November, which will combine a physical event in London - with some keynote sessions live streamed virtually - accompanied by a 24-hour virtual conference. Follow the link below to learn more about the event, or to register your place.
Please note that registration for the physical event closes on 19th October!
More on