Business continuity has a defined role with cyber resilience strategies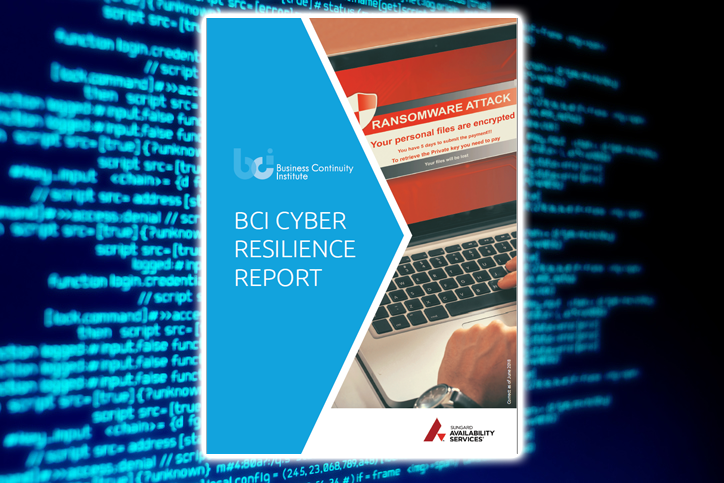 Business continuity has a defined role with cyber resilience strategies, and it has become intertwined with cyber security for threats requiring coordinated responses across organizations' departments.
This is one of the key findings of the 2018 Cyber Resilience Report, published today by the Business Continuity Institute, in collaboration with Sungard Availability Services.
Since the first publication of this report we have witnessed an increase in the number of cyber-attacks and the development of new cyber threats with the potential to cause major damages to organizations, including severe financial and reputational impacts at a scale that threaten their very existence.
The financial cost of cyber-attacks is growing. This is not a surprising result after the events that occurred last year, where large-scale cyber-attacks cost organizations worldwide millions of euros. Reputational damages are also of major concern, 66% of respondents consider reputational damage as the most concerning trend when it comes to cyber security incidents.
Moreover, cyber security incidents cannot be considered exclusively non-physical incidents anymore. 46% of respondents consider cyber-attacks with physical security consequences as one of the concerning trends.
The cyber threat landscape today is highly complex and rapidly changing and it has become clear that business continuity plays a key role in responding to an incident and ensuring that the organization is able to manage any disruption and prevent it from becoming a crisis.
According to this year's results, business continuity remains key to building cyber resilience and there is the need for it to collaborate with cyber/information security departments to improve the way organizations deal with disruptions caused by cyber security incidents.
David Thorp, Executive Director at the BCI, commented: "The best way to protect organizations from one of the greatest threats of our times is to invest in people and preparedness. Investing in training and collaborative strategies should be at the heart of any plans aimed at mitigating cyber- attacks and ensuring a fast recovery."
The 2018 BCI Cyber Resilience Report is now available for download. Log-in into your profile and visit the knowledge library.
More on