Business Olympian - BCI World Horizons Platinum Sponsor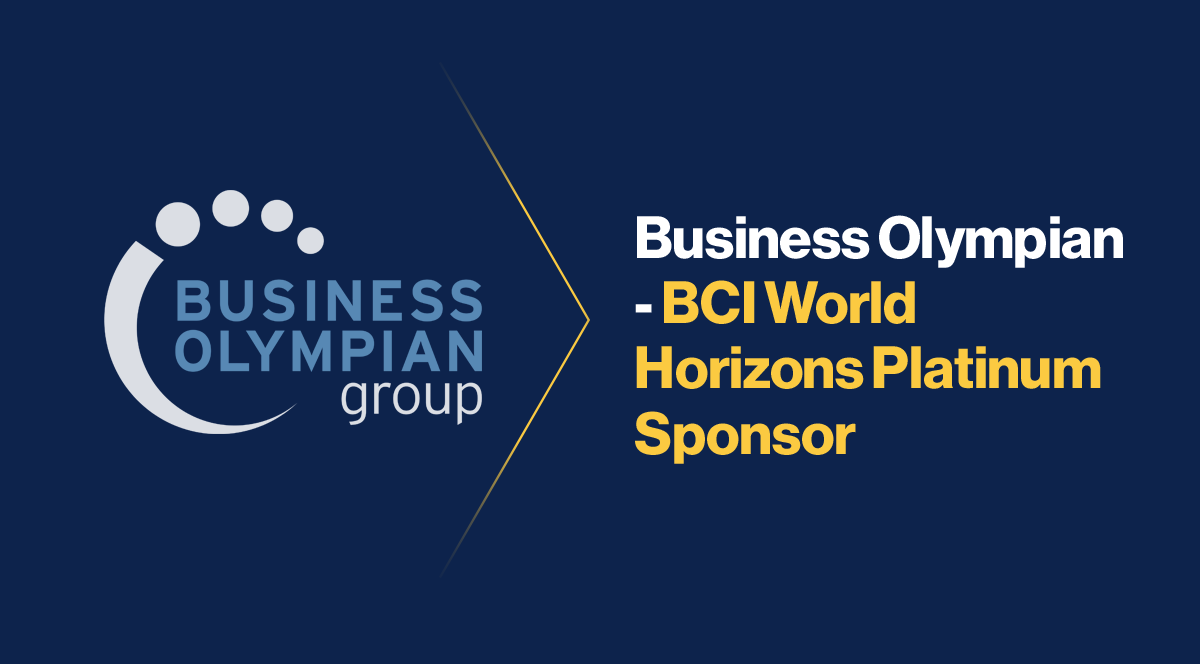 We are delighted to announce Business Olympian Group as Platinum sponsor for BCI World Horizons in June 2021!
The Business Olympian Group works with organisations to ensure high functioning systems, teams and individuals in both periods of uncertainty and day to day operations.
Using a unique combination of classic performance psychology, exclusive training exercises and online simulation management, the Business Olympian Group targets the bigger picture of Business Continuity, applying certain behavioural principles in identifying the best people and processes to implement your organisation's crisis plan.
Their Battleground Web platform and Mobile App is a revolutionary technology that allows your teams to efficiently manage any incident on the go. Battleground is an integrated web and mobile application that enables management of your business continuity, crisis and emergency management and IT disaster recovery processes from one central portal.
BCI World Horizons is a global conference & exhibition aimed at professionals across Australasia, Asia, India, and the Middle East. You will be able to join Business Olympian at the virtual exhibition, they will also be hosting a roundtable, live product demonstrations, and be adding their expertise to the programme.
"Business Olympian Group is delighted to be involved in BCI World Horizons, as well as joining as a Gold BCI Corporate Sponsor for the year. We are excited to showcase our Battleground platform to you, demonstrating our full suite of resiliency tools." Craig Goldber, Director, Business Olympian.
BCI World Horizons programme - coming soon!