Call for BCI Awards Judges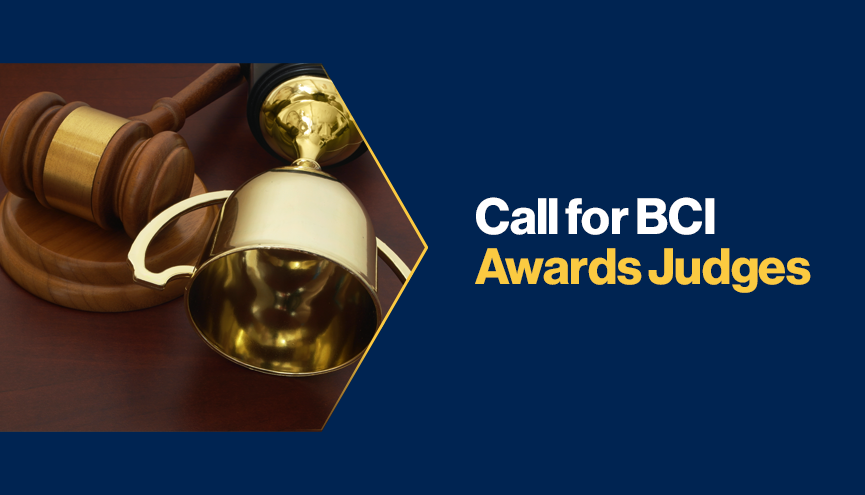 Following the conclusion of the 2022 Global Awards, the BCI established an Award Working Party comprised of BCI Volunteers. The purpose of this group was to reset and enhance our awards programme. This comprehensive review was conducted with the aim of providing our members with more opportunities to contribute to and celebrate each other's achievements.
As part of these changes we are searching for judges globally to form a new award-judging panel. It is vital for us to have a diverse group of judges, not only to ensure the success of our awards program but also to create a welcoming environment for talented individuals entering the industry. We aim to set a high standard for our judges and highlight their expertise, inspiring a broad and diverse group of BC and Resilience professionals to consider working in our industry. The panel will include 18 judges, with three from each region. There will be two primary judges and one reserve to ensure that the judging process runs smoothly.
Benefits of becoming a BCI Awards Judge:
Recognition on the BCI website as a judge.
Annual virtual training and the opportunity to share your ideas.
The chance to earn CPD credit through our annual judge training. It can count towards your self-reflection entry for your Continued Professional Development (CPD).
Recognition of your voluntary hours as Community Contribution for FBCI membership application.
The ability to shape and enhance the BCI awards program.
Networking with fellow judges worldwide.
Authorized expense reimbursement in line with the BCI expense policy.
To be eligible to serve as a BCI awards judge, applicants must meet the following criteria:
Hold the BCI certification of MBCI or higher.
Maintain their BCI membership throughout their judging tenure.
Not have any current or pending criminal convictions, bankruptcy, or liquidation issues.
Not be involved in a dispute with another BCI member, Central Office, or Chapter at an individual or organizational level.
To apply to become a BCI Awards Judge for 2023, download and complete the Awards Judge Selection Form below and return via email to [email protected]
Applications are still open for Awards Judge submissions from the Africa and Middle East regions.
Deadline to submit is 23:59 UK time on Monday 20th March.

Judge Panel Selection Form
More on