Career Planning: Is One BC Credential Enough?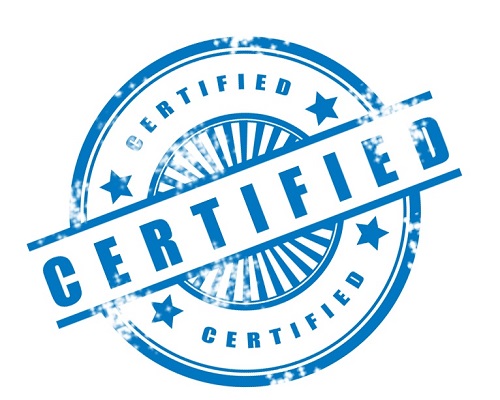 Considering that many people have made a career of business continuity (BC) and disaster recovery (DR), let's ask an interesting question: Are one or more credentials in BC/DR sufficient to sustain a career? Can you have a career, with continuous opportunities and chances for promotions and income growth, with only a BCI or DRII certification (or one from each organization)? We acknowledge other organizations that offer credentials in the profession, but for our purposes here we'll focus on two of the most well-known credential sources.

In this article we'll examine two premises: 1) the value of one or more BC credentials and 2) the value of having a BC and a non-BC credential.

Traditional BC Credentials

As most of you know, many business continuity certifications are available in the U.S. and worldwide. Most have a progression from entry-level to senior-level. This means you can launch your career in the profession with an entry-level credential and, over time, move through the levels until you can earn a senior-level certification.

Over the past 25 years, BC credentials have become accepted by private and public sector organizations as evidence of one's abilities and experience. That wasn't the case when the profession first appeared. Fortunately, the certification organizations have done a great job over the years of promoting the profession and the value of credentials.

Having credentials from more than one certification group can be considered valuable, since one's abilities are recognized by more than one credentialing entity. But does that necessarily mean the second credential has the potential to impact one's career? In the BC profession, it's not uncommon for practitioners to have two or more certifications. And for those who have committed to BC as a career it probably helps underscore their long-term commitment to the profession.

Non-BC Credentials

A variety of non-BC credentials can align themselves with BC credentials to bring added value to their owners. A good example is the Project Management Professional (PMP) from the Project Management Institute (PMI). As BC professionals often mange many projects during the course of a typical year, this credential can help enhance one's status and value as project management skills are useful and highly valued.

Another example is the Certified Emergency Manager (CEM) from the International Association of Emergency Managers (IAEM). As BC professionals can find themselves responding to unplanned and potentially disruptive events, having expertise in emergency management can be very valuable.
Acknowledging that two key activities for BC professionals are reviewing and auditing BC plans and programs, an audit credential may be relevant. A good example is the Certified Information Systems Auditor (CISA) from the Information Systems Audit and Controls Association (ISACA). This can be valuable as it offers BC professional additional opportunities within their organizations (e.g., perform IT audits) as well as conduct audits of BC plans, BC/DR exercises and overall BC/DR programs. We should also note here that business continuity auditing credentials (e.g., BC Auditor and Lead BC Auditor) are also available from several entities, and can be a valuable addition to one's career.

Many additional credentials are available, such as for information security, forensic investigations, facilities management, and risk management. BC professionals who want to expand their horizons and potentially enhance their careers should investigate these and other credentials.

Perhaps the most relevant non-BC credentials to consider are those dealing with information security and cybersecurity. The need for cybersecurity skills is likely to increase in the coming years, and for someone with BC experience – particularly their knowledge of how to analyze business operations – the addition of cybersecurity credentials may prove to be very valuable for BC professionals over the long term.

Final Word

Personally I've found having BC and non-BC credentials very valuable. They provide more opportunities for consulting work. And even though I tried to earn an information security credential last year and failed, I'm going to try again, as I believe cybersecurity expertise and credentials will be very important to BC professionals in the coming years.
About the author
Consultant
Independent consultant with over 25 years in business continuity, disaster recovery, IT auditing and technical writing. Founding board member of the BCI USA chapter, former Vice Chair of the Global Membership Council, and former member of the BCI Board. Currently an FBCI assessor and awards judge; also a contributor to the BCI USA chapter web site. Prepare and deliver webinars and podcasts; contributor to www.searchdisasterrecovery.com; over 150 articles published.