Castellan - BCI World Horizons Headline Sponsor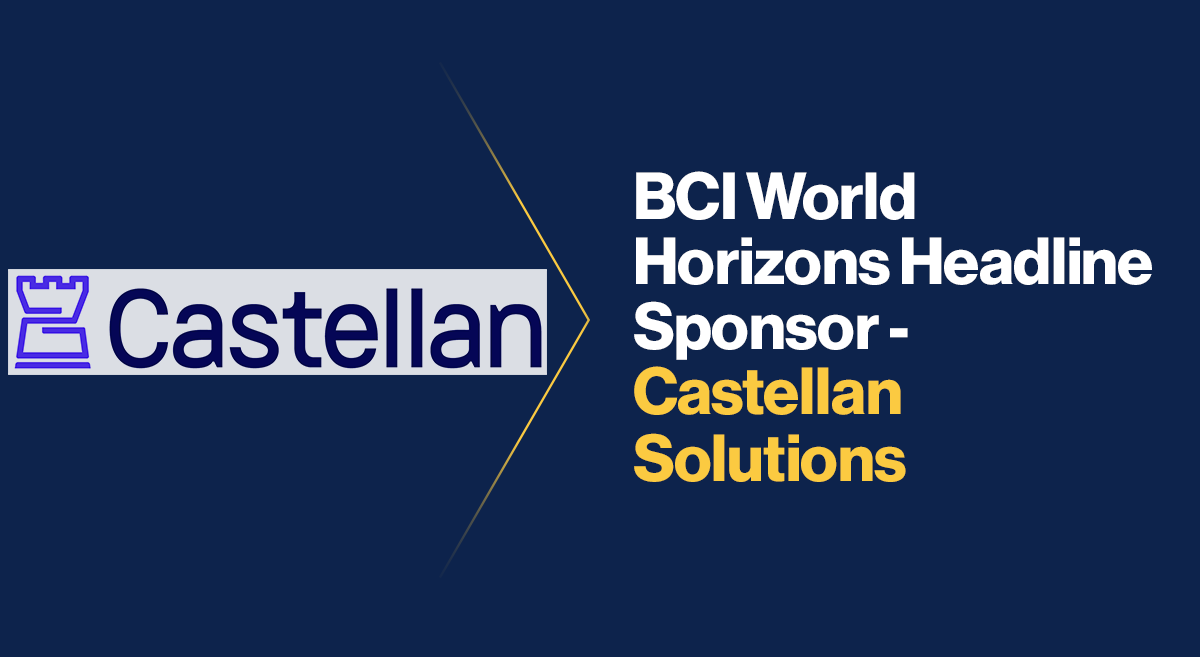 We are delighted to announce Castellan Solutions as the inaugural Headline sponsor for BCI World Horizons in June 2021!
Castellan (formed from the merger of Assurance, Avalution, and Clearview) is one of the industry's, and the BCI's, biggest supporters – contributing to events, thought leadership, and Business Continuity Awareness Week on an annual basis.
BCI World Horizons is a global conference & exhibition aimed at professionals across Australasia, Asia, India, and the Middle East. You will be able to join Castellan at the virtual exhibition, they will also be hosting a roundtable, live product demonstrations, and be adding their expertise to the programme.
Our industry is changing due to the massive disruption to both our work and personal lives brought about by the COVID pandemic. There is a recognition that resilience is no longer optional but many organisations are struggling to turn this understanding into reality. Castellan ensures that your organisation is ready for anything, enabling you to manage every aspect of business continuity, operational resilience, and incident management effectively and efficiently. Fully integrated and future-proof, Castellan offers industry-leading software, uniquely capable managed services, and total commitment to customer service excellence.
Commenting on Castellan's agreement to become the Headline sponsor for BCI World Horizons, CEO Jon Ezrine said: "As innovators ourselves, Castellan is always pleased to support innovation in the business continuity and resilience professions. The BCI's new World Horizons event will look forward to how organizations deal with the new challenges and the changed world in which we now live. New thinking and approaches are needed and this event will provide impetus for this."
Look out for the BCI World Horizons programme - coming soon!