Make the most of Business Continuity Awareness Week 2019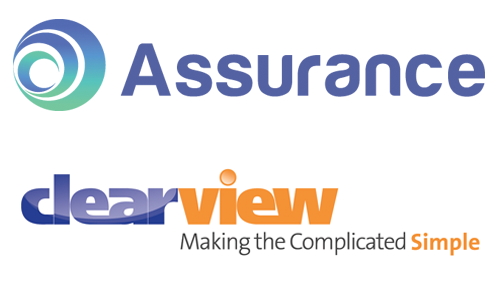 A Message from BCAW 2019 sponsors ClearView Continuity and Assurance Software
Business Continuity Awareness Week (BCAW) is an annual global event that is facilitated by the Business Continuity Institute (BCI) to help raise awareness about the profession and the benefits that it brings. BCAW 2019 takes place from 13 – 17 May and is sponsored by Assurance Software and ClearView Continuity.
BCAW provides a number of activities and opportunities for involvement; and some forward planning will enable organizations to make the most of the week. Areas to think about include:
The BCI offers a number of resources for promoting BCAW within your organization; including downloadable posters and other collateral. Starting to use these early will help to build momentum.
BCAW will include a packed webinar programme relating to the theme of 'Investing in Resilience' – encouraging relevant people in your organization to get appropriate webinars in their diary early is an easy win. The webinar schedule will be available later this month so keep an eye on the BCAW website for updates.
A variety of BCAW activities will take place on social media, so follow @thebceye and use the hashtag #BCAW2019 to keep on top this area.
Run an exercise during BCAW week: focusing your organization's BCAW awareness raising around an exercise is a good way to focus minds on the week's aims. Exercises provide a touchpoint with many people in the business who the business continuity team does not normally have contact with, so this creates a great opportunity to incorporate awareness raising activities.
Hold an open day/session: invite other departments to come and see first-hand what business continuity entails and how it's contributing to the wider resilience of your organization to increase engagement.
Assurance and ClearView are pleased to support BCAW week. The two brands came together with the merger of Assurance Software and ClearView Continuity in January 2019, creating the largest provider of business continuity software worldwide, with over 800 customers, and consulting and support services provided on six continents. BCAW provides an opportunity for the merged company to show its commitment to investing in and contributing to the growth of the wider business continuity and resilience profession.
"ClearView and Assurance are delighted to sponsor this year's Business Continuity Awareness Week. We see BCAW as a key initiative to raise awareness about the profession and the benefits that greater resilience brings to organizations of all sizes. And we know from our international operations that this is a global issue with organizations in all Regions moving forward to adopt and build stronger business continuity programs for a more resilient future. This sponsorship shows the commitment that our merged company has to leading and supporting innovation in the business continuity sector worldwide," said Charles Boffin, President of ClearView Continuity.
"We are excited to be playing a part in Business Continuity Awareness Week," said Craig Potts, Chief Executive Officer, Assurance Software. "16 May marks the anniversary of the creation of Assurance Software and supporting BCAW is a fitting way to highlight our substantial investments in thought leadership and innovation for business continuity and resilience during the last year. Assurance Software has a genuine commitment to supporting and facilitating advancement of the business continuity and resilience professions and we look forward to learning what organizations around the world have to share on the theme of Investing in Resilience."
The BCI will host a webinar titled "Making the most of Business Continuity Awareness Week" on Tuesday, May 7, 2019, 10:00 AM EDT, 15:00 BST. The webinar is sponsored by Assurance Software and ClearView Continuity and will feature Melissa Rhodes, Customer Community Manager & Industry Advocate for Assurance Software. register.gotowebinar.com/register/5249444942363183629
Want to know more about this year's sponsors?
Interested in joining a BCAW 2019 event?