Continuity Insights 2018 – highlights and perspectives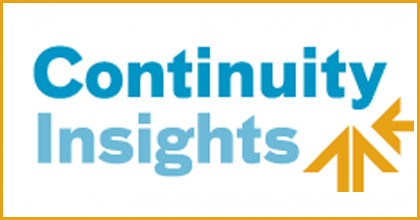 Continuity Insights Management Conference 2018 took place in Downtown Miami from 23 to 25 April. This is the 16th annual conference delivering insightful presentations and debate on business continuity and wider organizational resilience.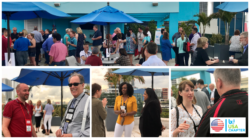 BCI Welcome Reception
CIMC began with the BCI Welcome Reception, which was an excellent networking opportunity. Drinks were served by the pool in the warm Florida breeze. There was an excellent turnout, and a great mix of new and familiar faces
Effective Communications in the Digital Age
Monday kicked-off with a 90-minute plenary by Gerard Braud, bringing humor and insights regarding effective crisis communications. He referenced the recent Facebook and Starbucks headlines and the astounding costs resulting from reputational incidents.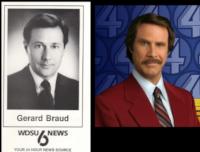 The increasing adoption of social media and evolution of consumer technology have resulted in a fundamental shift: not too long-ago consumers would pick-up the morning paper or turn on the TV for the evening headlines. In 2018 access to news is mobile and instant. 45% of Americans got their news via mobile channels in 2017, and 67% of people use social media as a news source. Content provision has also shifted from news broadcasters to each of us having the ability to upload and share in an instant.
Gerard shared some tips for effective communications including:
Have designated spokes people.
Make sure they are trained annually.
Make sure that you have a script/boiler-plate statement at the ready.
Speed is critical.
Don't talk to the media – talk to the media's audience.
Statements should be short and staccato – no commas.
Prepare a preamble to position your messaging.
Interested in learning more? The slides from this session and additional resources are available online.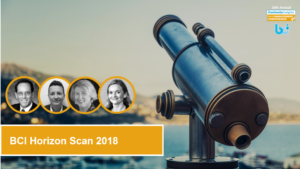 The Shift Towards Organizational Resilience
A mindful shift in industry dynamics is evident. Whilst many of the industry peers I met in Miami are business continuity SMEs, I also spoke to professionals from governance, risk, IT security, physical security and cyber backgrounds. Security, risk & resilience professionals are recognizing the need to join the dots, to connect the siloed teams that combine to create holistic organizational resilience.
Lori Norman, BCI US Chapter Board Member, shared her views on organizational resilience, what it means, and how she has worked to implement a cohesive approach at WEX during our BCI Horizon Scan discussion. It was exciting to get the discussion flowing between the panel and audience, talking about program evolution, in addition to the report findings regarding disruption to operations, and perceived threats.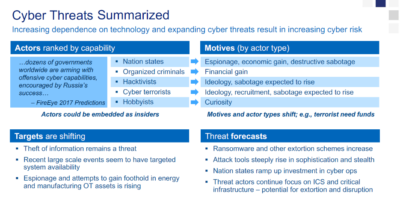 Cyber Risk
Dr Nader Mehravari and David White of Axio provided the Tuesday plenary on cyber risk. "We can't eliminate cyber risk, but we can understand it, manage it, and make wise investments to protect our enterprise, optimize resilience, and ensure continuity". They talked the room through strategies to reduce the risk of a cyber incident, including patching, segmentation, centralized authority, addressing supply chain risk, monitoring of the full digital environment and access control.
Return on Investment
Rod Crowder of OpsCentre walked attendees through the opportunities to achieve greater ROI from the business continuity program, highlighting soft ROIs and ideas to effectively evidence return. Rod leverages the adaptive business continuity principles to keep the programs he delivers practical, demonstrating swift outcomes and returns. As an example, to evidence swift results from exercising he utilizes nano-exercises –taking a look at the news from the past week, selecting an incident and then facilitating a discussion on how a specific organization / business unit etc would respond if they faced the same challenge.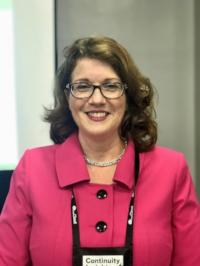 Lessons Learned
There were several sessions on offer sharing lessons learned from incidents impacting the conference faculty. Beverly Schulz of Raymond James Financial spoke regarding lessons learned from Irma and other weather-related incidents. She drilled into the practicalities; ensuring that your response teams understand their role, organizing transport and accommodation, making sure that your people are fed, supply of fuel during shortages, looking after the families of responders including accommodation of pets, dependents etc, and preparations for incidents requiring shelter in place. This prompted an honest and open dialogue in the room, to the benefit of all.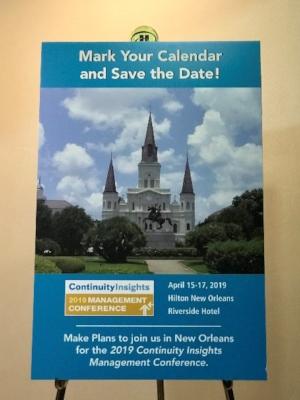 Until Next Time
Continuity Insights 2019 will be held at the Hilton New Orleans Riverside from April 15-19 2019. The CI team will also be organizing several regional events in the interim, and are keen to hear from industry professionals interested in presenting. Keep an eye on the CI website for further information. Details will also be posted in the BCI events calendar as they become available.
Want to get more of a flavor of CI 2018, and what to expect in New Orleans next year? Search for #CIMCMiami2018 on social media.