Continuity&Resilience Q2 Coming Soon…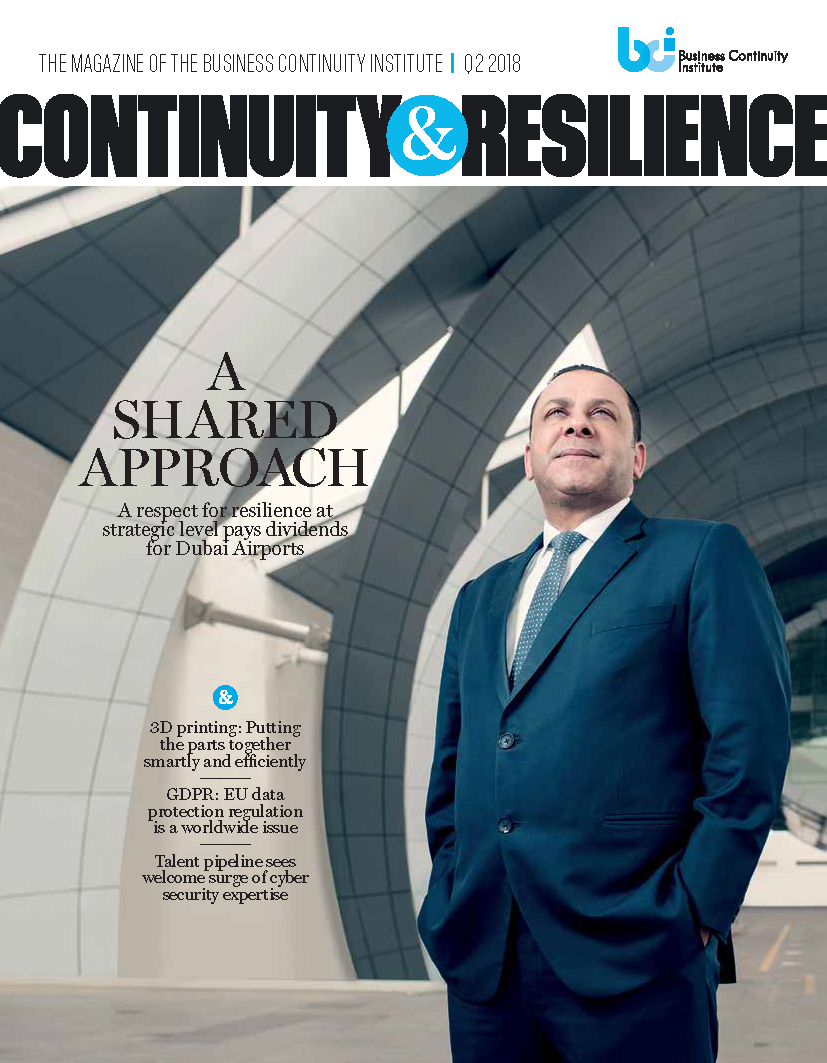 The second edition of the BCI's new publication Continuity&Resilience will be available online on Wednesday 13th June. Here is a quick look at what to expect…
We speak to the Director of Corporate Resilience at Dubai Airports, Dr Marwan Ibrahim, about the challenges faced by one of the world's busiest airports. Dr Marwan discusses the impacts of issues such as laptop bans and geo-political differences, and gives some insight into the crash landing at DBX of Emirates flight EK521 in 2016. Dr Marwan believes adapting to change is the key in the chaotic space of an airport.
GDPR is a hot topic across the globe at present. There is a Special Report on Guardians of Data; this article looks in more detail at the European Union's recently introduced General Data Protection Regulation and the implications this has on business.
Putting the parts together, 3D printing has the possibility to change construction and, by extension, business continuity for the better, but using the technology more concisely is crucial.
Business continuity faces a growing recruitment challenge but pinpointing where the skills shortage lies is proving difficult. Tooling the talent pool looks at this burgeoning issue in more detail.
This edition will also include the regular features on industry news and debates, appointments, and My Lightbulb Moment - this month featuring the BCI North West Forum's Stephen Nuttall.
BCI members can access the digital copy of the magazine by logging into the BCI website.