Continuity & Resilience Review: Submit a Paper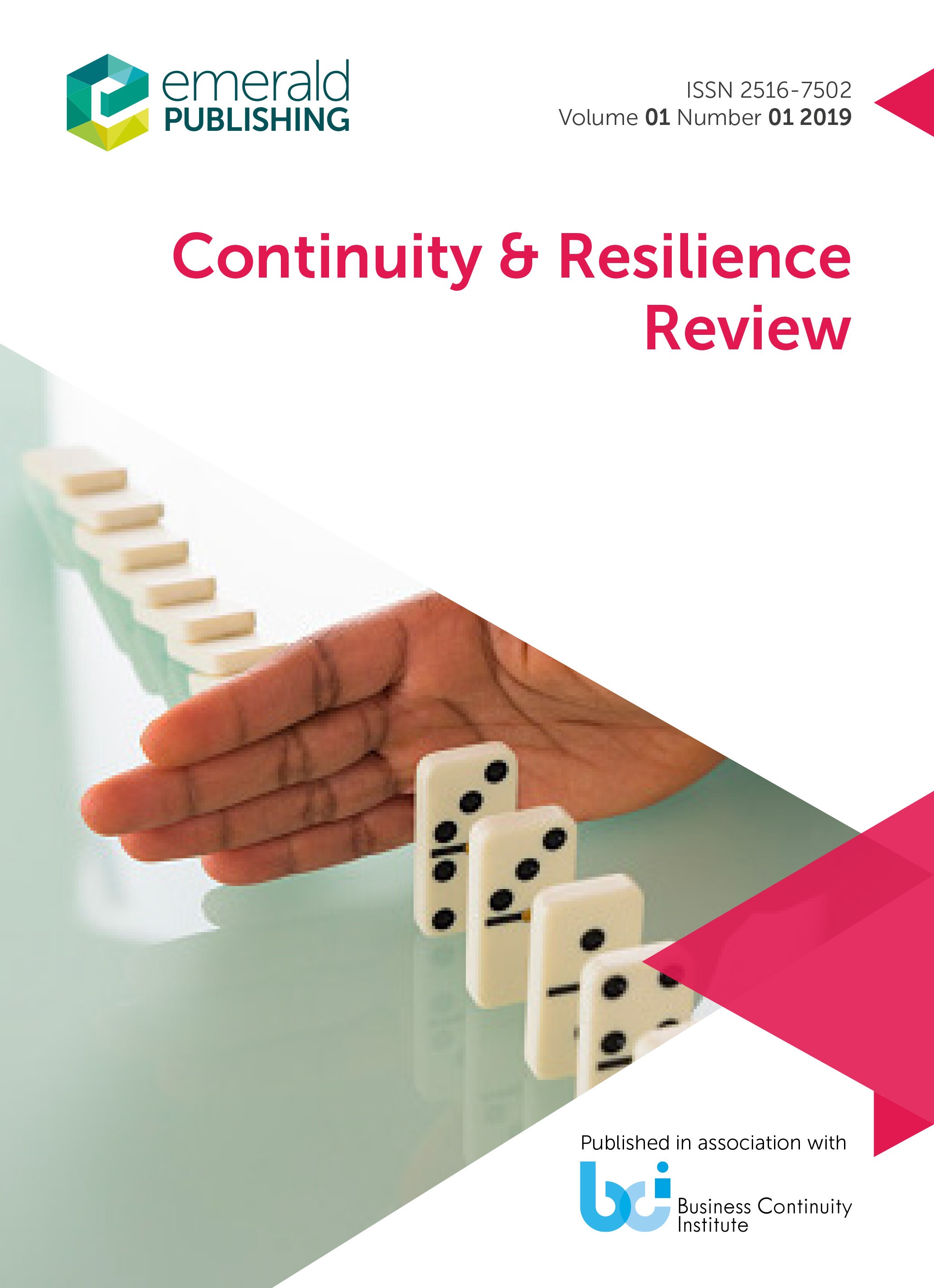 The BCI is working in association with Emerald Publishing to produce Continuity & Resilience Review
Continuity & Resilience Review will be the first journal dedicated fully to the concept of corporate resilience in its broadest sense and as such aims to be the thought leader in this field. The journal provides an authoritative, interdisciplinary perspective on a body of knowledge integral during the 21st Century, a time of great change for companies, governments and other organizations.
The disciplines covered by the body of knowledge related to resilience include but are not limited to the following:

• Disaster recovery
• Business continuity
• Risk management
• Information security
• Physical security
• Facilities management
• Emergency management
• Organizational resilience
Themes explored by the journal include, but are not limited to, the above.
Submit a paper
We would like to invite professionals and practitioners working within the resilience sphere to submit a paper for review, full details on submissions are included in the author guidelines which can be found here.

Submissions should be made online through the Scholar One site as described in the author guidelines. For further information on the journal or enquiries about submissions please contact the Editor, Ruth Massie r.massie@cranfield.ac.uk.
More on