Cyber Resilience Pill a new paper by the BCI India Next Practice Think Tank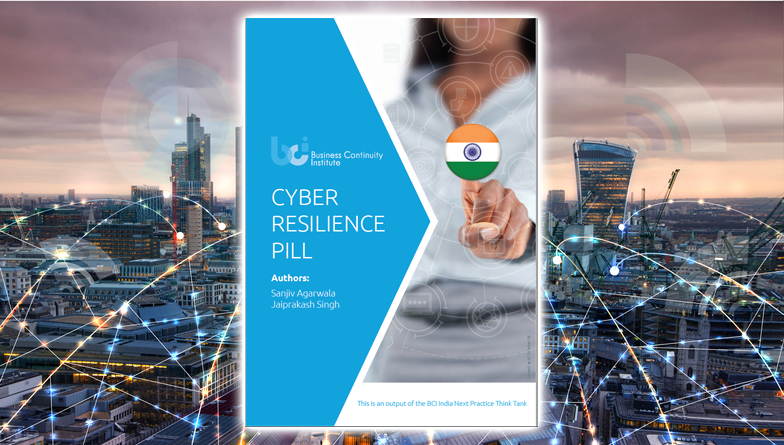 The new digitalised and connected world has grown like never before. We now live within a digital ecosystem that continuously keeps evolving. India is one of the countries where the process of digitalisation is rapidly developing igniting an exponential trend of internet penetration and use of technology. As societal dependence in information technology expands, so does the range of challenges, cyber-risks, and cyber threats.
The BCI India Next Practice Think Tank felt the need to come up with a working paper to provide fundamental building blocks of a Cyber Resilience Model, a compendium of best practices across multiple standards. These can be applied within organizations to help them make a holistic assessment of their cyber resilience and plan for the future.
The Cyber Resilience Pill paper is the product of extensive debate and consultations, and discusses the complex issues surrounding cyber security, with the objective of enabling leaders of both large and small organizations to gain a deeper understanding of cyber resilience strategies.
This paper will continue to evolve alongside the digital world, in the hope of providing key takeaways and understanding to organizations and professionals in the Indian region.
Please log-in to your profile to download the full paper.
More on