Dates for the BCI Awards 2019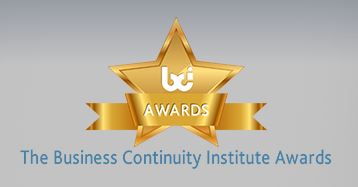 The BCI Awards honour business continuity and resilience professionals and organizations worldwide. It's the most prestigious event in the business continuity calendar.
Here are all the important dates you need to know regarding entry dates, submission deadlines and the dates and locations for the 2019 Awards:
Awards Open for Entry Entry Deadline Date of Event Location
India & South Asia 9th November 4th January 1st March Bangalore, India
Middle East 20th December 14th February 11th April Dubai, UAE
Americas 22nd December 16th February 14th April New Orleans, USA
European 17th January 28th February 9th May Hamburg, Germany
Australasia 11th March 22nd April 1st July Sydney, Australia
Africa 22nd May 3rd July 12th September Johannesburg
Asia 21st February 18th April 29th July Kuala Lumpur
Global 5th November London, UK
There are nine BCI award categories. Eight are scored by a panel of judges. The Industry Personality award is open for a public vote.
Winners from the regional awards are automatically entered into the BCI Global Awards, which will take place 5th November 2019 at BCI World, London. For more details about the BCI Awards, please click here.
More on