DRJ Fall 2018: Day 1 is in the record books and Day 2 is off to a great start!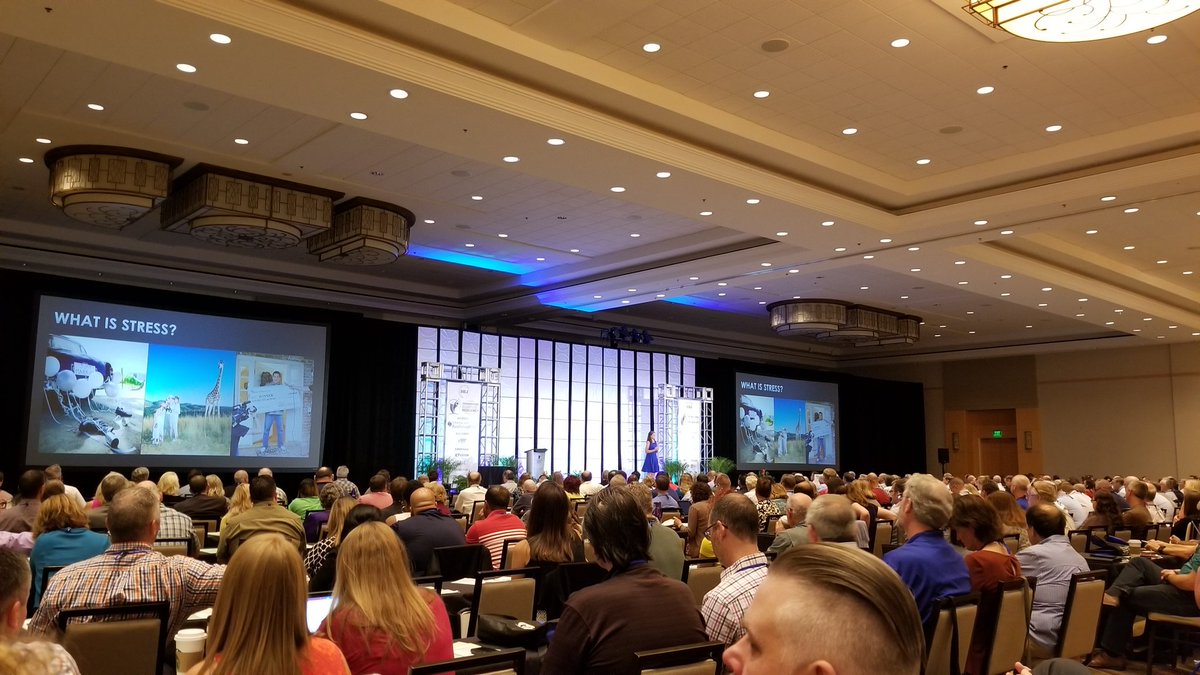 Day 1 at DRJ Fall 2018 was an amazing day. The day started with Dr. Heidi Hanna sharing insights on how to Recharge your Brain and your Business – effective tools for managing stress in your daily life. We learned that stress is when demand exceeds capacity and that we see the world through the lens of how we feel. It is important to oscillate your energy throughout the day so that you are able to respond effectively during times of stress. Times to rest and digest are important to help you recharge your brain which in turn enables you to improve your performance.
Next on the agenda, Frank Perlmutter, Strategic BCP founder and BCI-USA chapter treasurer, moderated a panel discussion on cyber security where Zeeshan Kazmi, Mark Eggleston and Christopher Duffy shared their experiences and insights on top-of-mind cyber security issues and the critical role of business continuity in managing incidents.
The morning concluded with an exciting and informative exploration of Reimagining Resiliency – the theme of this conference. Alice Kaltenmark, BCI-USA chapter vice president, moderated the session where Dan Bailey, Michele Turner and Tom Clark shared with us three perspectives of operational risk management and what it means to reimagine what resiliency means in today's world. This general session provided a glimpse into what they then shared in more depth in the afternoon's Senior Advance Track sessions.
Wow! What a great day it was!!
Day 2 kicked off with an engaging session led by Lisa Jones, BCI-USA chapter board member, and Alice Kaltenmark providing the session attendees information on The BCI, the value of membership and the benefits of actively participating in BCI. The room was full of professionals with a thirst to learn more about who BCI is and what we have to offer.
We are excited to experience the rest of Day 2 … stay tuned for more about today in our next post …
About the author
Service Continuity Manager
Alice has over 38 years' experience in IT with 36+ years at LexisNexis / Reed Elsevier (RELX Group). Alice began her career as a software engineer and quickly advanced into management. Since beginning her management career in 1989, she has led many organizations spanning the spectrum from software development, release management, development support, daily operations, technology introduction, and culminating in her current role in Global IT Service Continuity Management for RELX Technology Services. Alice holds the Member Business Continuity Institute (MBCI) and Master Business Continuity Professional (MBCP) certifications with over 20 years of experience in business/service continuity management. Alice currently serves as a member of the BCI USA chapter board and holds the office of President for the chapter. Alice is committed to the growth of the continuity profession and also serves as past president and treasurer, Continuity Professionals of Ohio (CPO). Alice enjoys sharing her expertise with other professionals and presents at local, regional and national professional conferences and summits.