DRJ Fall 2018: Day 2 and Day 3 Recap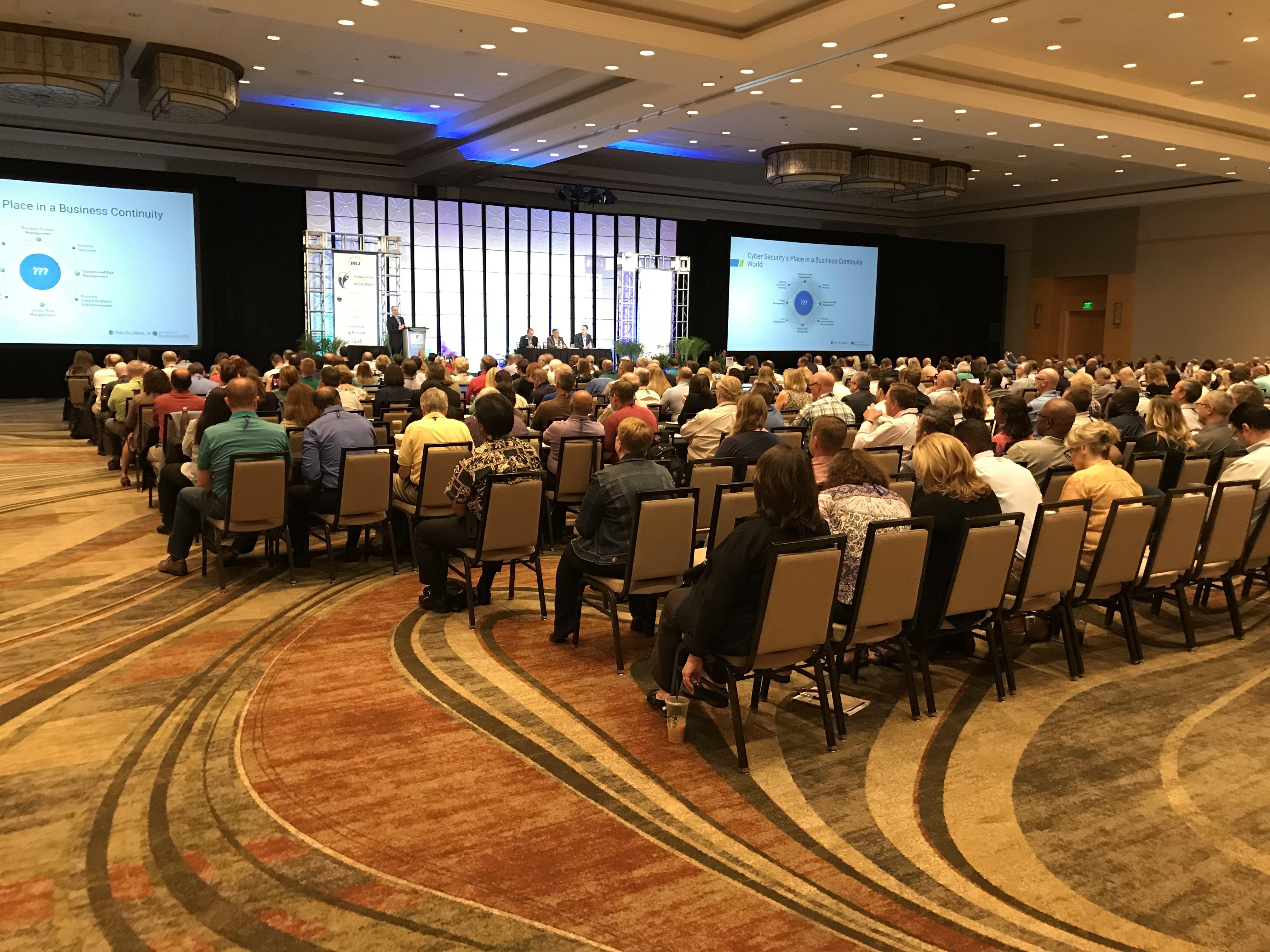 On day 2 we received great engagement and positive responses from "The Tell Me More" and "BCI Cyber Resilience Report 2018" sessions led by Lisa Jones, BCI-USA chapter board member, and Alice Kaltenmark, chapter vice president. Professionals were encouraged to take advantage of the Alternate Route to Membership by October 26th. During the Cyber Resilience session, participants responded to the results and gave good feedback of what information would be helpful in the next report.
On day 3 Regina Phelps shared the importance of rapid response and situational awareness during the "Golden Hour" of an incident. Participants were assigned "homework" to research how your organization gains situational awareness, review your incident assessment process, find your "feeders", discover your gaps and fill them, and practice, practice, practice.
IBM discussed achieving continuous business operations with a modern resilience program as organizations face the challenges from recovering from cyber threats.
The day concluded with a Robert Chandler, Ph.D. giving a charismatic and entertaining discussion of how the success and failure of human factors performance during disasters and emergencies hinges on the effectiveness of communicated warnings.
DRJ Fall 2018 was a success and we look forward to DRJ Spring 2019!

About the author
Service Continuity Manager
Alice has over 38 years' experience in IT with 36+ years at LexisNexis / Reed Elsevier (RELX Group). Alice began her career as a software engineer and quickly advanced into management. Since beginning her management career in 1989, she has led many organizations spanning the spectrum from software development, release management, development support, daily operations, technology introduction, and culminating in her current role in Global IT Service Continuity Management for RELX Technology Services. Alice holds the Member Business Continuity Institute (MBCI) and Master Business Continuity Professional (MBCP) certifications with over 20 years of experience in business/service continuity management. Alice currently serves as a member of the BCI USA chapter board and holds the office of President for the chapter. Alice is committed to the growth of the continuity profession and also serves as past president and treasurer, Continuity Professionals of Ohio (CPO). Alice enjoys sharing her expertise with other professionals and presents at local, regional and national professional conferences and summits.