DRJ Spring – The 60th DRJ conference is one for the record books!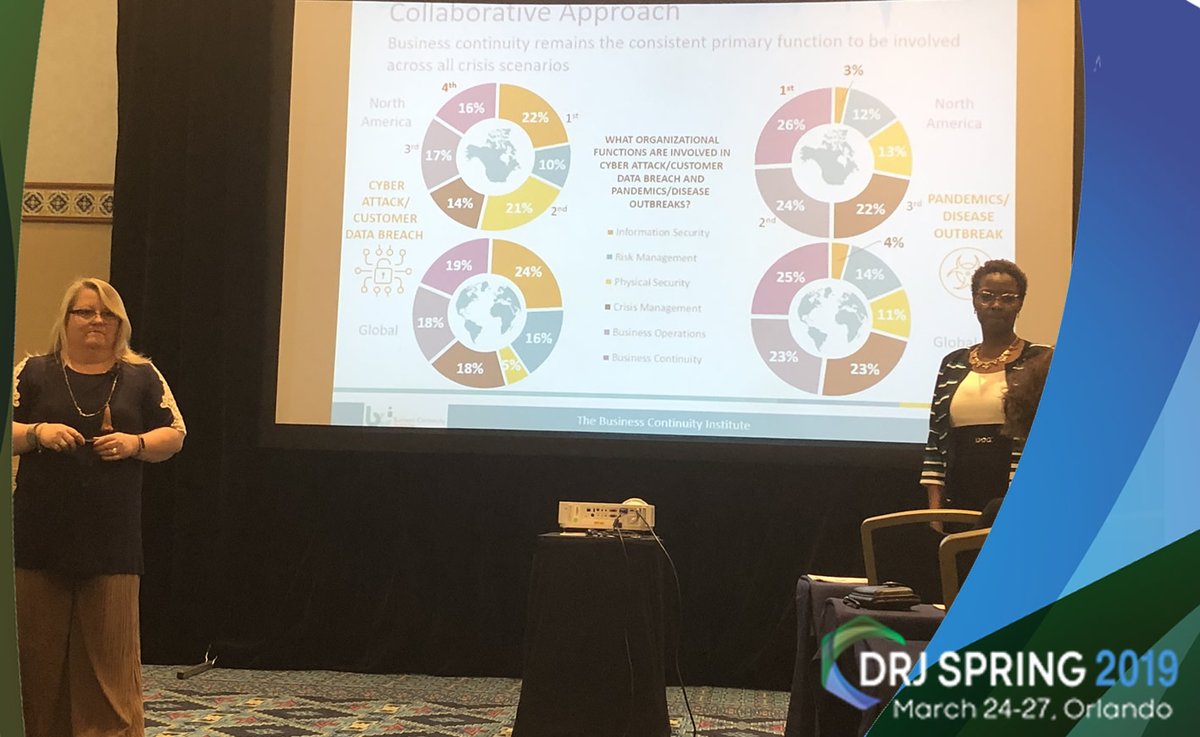 The past three days have been packed with content, networking and fun in sunny Florida. Your BCI USA Chapter was well represented and spread the word about who we are and what we do. We have started many new relationships that we know are going to be long lasting with the BCI.
A couple of highlights from day 2

John Jackson, board advisor, started the day sharing about InfraGard – the premier public private partnership organization led by the FBI. John and James Green provided very important information about how to join Infragard, the value of being a member and what this can bring to your organization. The InfraGard Business Continuity SIG (Special Interest Group) – Get involved in a continuity-related public private partnership that works! BCI is proud to be a strong supporter of this SIG – it's the right thing to do!
In the afternoon, Lisa Jones, chapter vice president, and Alice Kaltenmark, chapter president, led a lively session discussing the inaugural BCI Continuity and Resilience Report. The presentation highlighted the global results compared with the North America results. Collaboration across the continuity and related disciplines is critical to achieving organization resilience was a premise validated with the session participants. The expectation is that the data will continue to tell this story in future reports.
Day 3 – it's a wrap!

The conference closed out with 3 engaging general sessions. We learned about the golden hour of a crisis from Regina Phelps, the art of business continuity from Michele Turner, and key crisis management decision making guidance from Robert Chandler. When I was asked what my one take-away was from this conference, I replied: "The world is changing rapidly around us, how we do what we do is changing … and … the basics of what we do are still valid." Stay focused on the fundamentals and adapt the "how" to align with the situation.