Exercise Battle Creek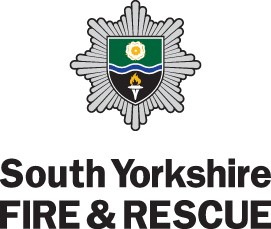 After the success of Exercise Bravo Charlie in 2016, organised by South Yorkshire Fire & Rescue Service it was decided that another exercise of a similar nature would be organised for Business Continuity Awareness Week (BCAW) 2017.

The exercise took place during BCAW between the 15th and19th May 2017. Broken Crown was a national exercise and was open to participation from any organisation that has access to the Resilience Direct (RD) website.

The exercise ran throughout the week on RD with injects being released each day to progress the scenario. Each organisation could participate to whatever level their workload would allow.

The planning team and exercise control was run by two members of the South Yorkshire Fire & Rescue Civil Protection Group department.
The aim of the exercise was to encourage partners to collaborate with each other to resolve Business Continuity disruptions.

The objectives of the exercise were:
To test Business Continuity Plans within individual organisations.
To enable participants to contribute to Business Continuity Awareness Week (15th - 19th May 2017).
To encourage members to use the response pages within Resilience Direct.
There were 173 users who had access to the Exercise Broken Crown pages on RD, however, it is difficult to state how many of these people actively participated or just observed the exercise.

A large range of organisations actively took part in exercise and uploaded responses to the majority of injects including:
Various South Yorkshire Fire & Rescue (SYFR) departments
Various Department of Work and Pension (DWP) departments
Doncaster Metropolitan Borough Council (DMBC)
Yorkshire Ambulance Service (YAS)
Humberside Fire & Rescue Service (HFRS)
Warwickshire Fire & Rescue Service (WFRS)
Devon and Somerset Fire & Rescue Service (DSFRS)
Lincolnshire Fire & Rescue (LFR)
Oxfordshire Fire & Rescue Service (OFRS)
Mid and West Wales Fire & Rescue Service (MWWFRS)
Tyne and Wear Fire & Rescue Service (TWFRS)
North Yorkshire Police (NYP)
Public Health England (PHE)
Kirklees Council
Oxfordshire City Council
After the exercise had ended feedback was requested from all participants.

When asked whether the exercise effectively tested BC Plans the majority of feedback stated that it did. Comments stated that it 'helped raise awareness of BC', ''absolutely tested BCP effectively', 'enabled gaps to be located', and ''identified learning points that support BCM plan review updates'.

This year Business Continuity Awareness Week will be taking place 14th-18th May 2018 with the theme of "working together to improve organisational resilience".
Once again SYFR will be conducting an exercise via Resilience Direct – Exercise Battle Creek.
The format of the exercise will be the same as described above with injects going out via the Resilience Direct website and participants responding with agency reports. Injects will average at around 3 a day with participants taking part in the days/injects they are available to do.
We would like to start a list of participants for this year's exercise so if you or someone in your organisation would like to take part please can you send the names/RD usernames to SYFR. All users of the Resilience Direct website are eligible to take part.