Exploring the Good Practice Guidelines 2018 edition: Embedding Business Continuity (PP2)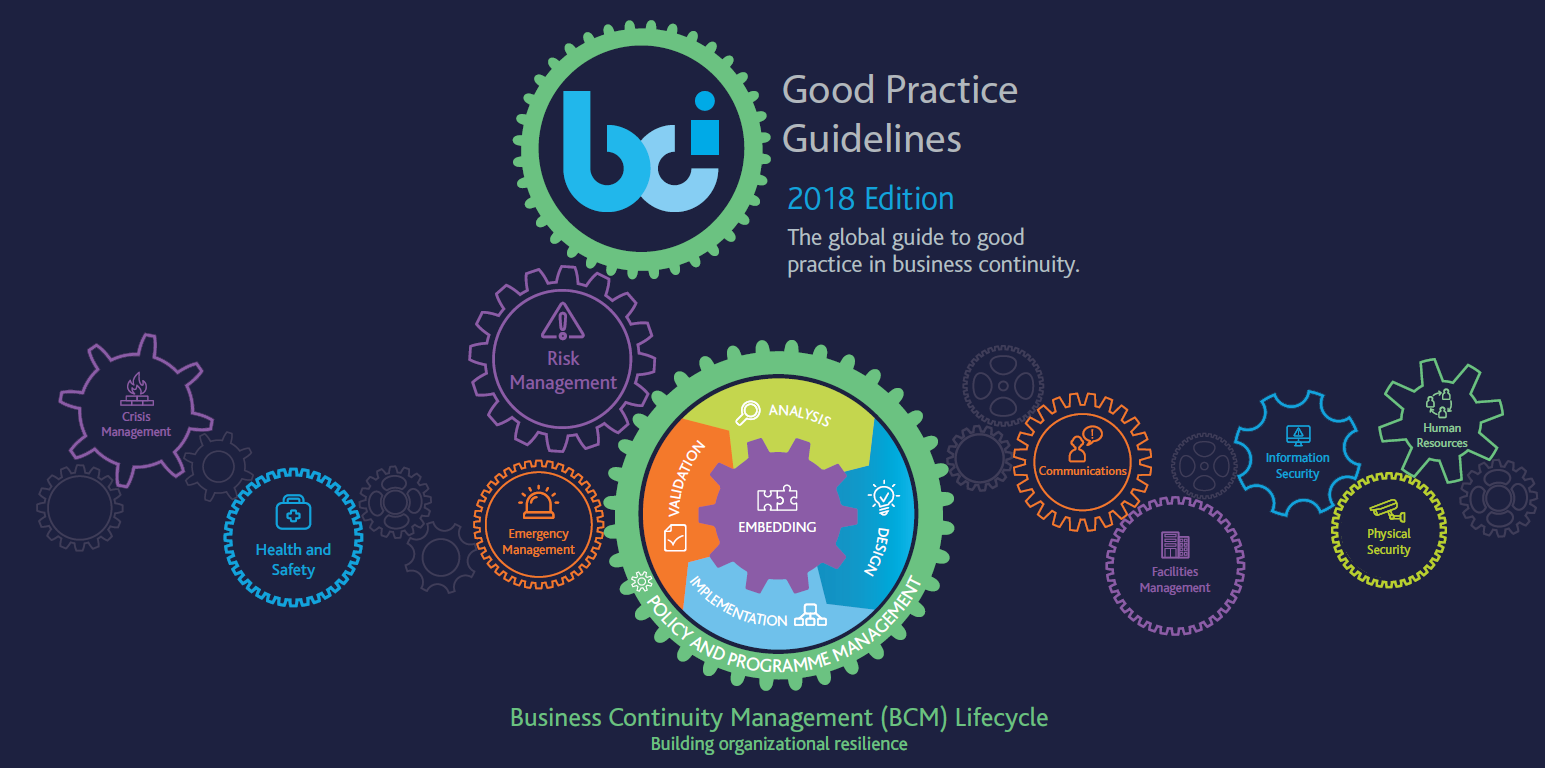 A word about the redesign of the BCM Lifecycle.
The BCM Lifecycle has evolved visually from a separate stand-alone cycle of activities, to become a series of inter-connected cogs. The new design recognises business continuity management as a key discipline in the overall organizational resilience picture. The related management disciplines are shown as separate but closely linked cogs to represent the relationship between the disciplines. Throughout the guidelines, the importance of collaboration between these disciplines is emphasised.
Embedding Business Continuity (PP2)

Embedding is the stage of the BCM Lifecycle that defines how to integrate business continuity practice into business as usual activities and organizational culture.
The Embedding Professional Practice has evolved to cover the integration of business continuity into business as usual activities using a collaborative approach to improve organizational resilience. It addresses the importance of understanding and influencing organizational culture, but a greater emphasis is placed on an organization-wide approach. It includes adapting to change, and engaging with individuals and groups more effectively.
The specific skills and competencies required in business continuity professionals are described, as well as a focus on generic management skills and the importance of establishing the appropriate level of ongoing awareness, education and training for effective embedding to take place.
More on