Exploring the Good Practice Guidelines 2018 edition: Policy and Programme Management (PP1)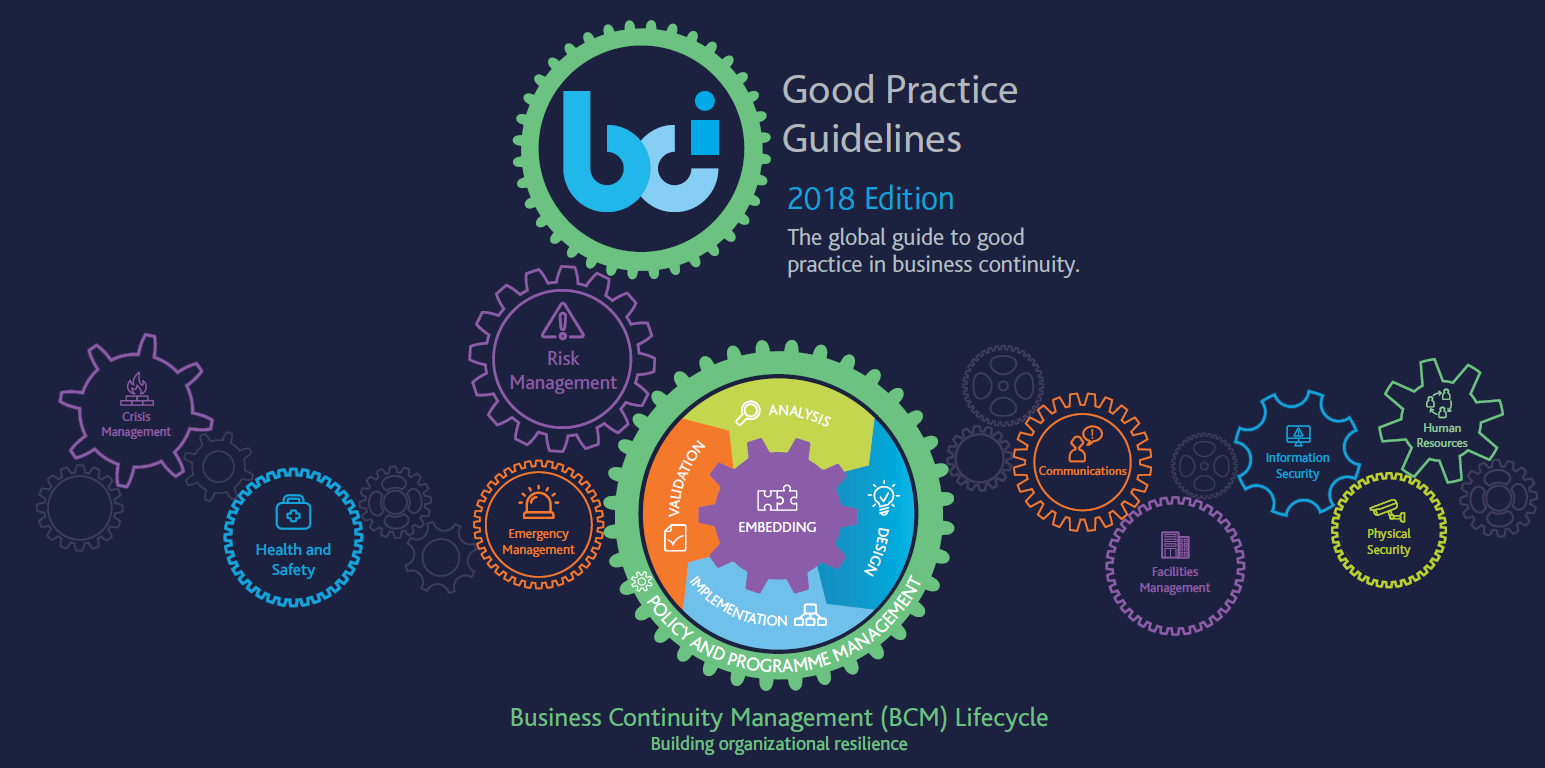 A word about the redesign of the BCM Lifecycle
The BCM Lifecycle has evolved visually from a separate stand-alone cycle of activities, to become a series of inter-connected cogs. The new design recognises business continuity management as a key discipline in the overall organizational resilience picture. The related management disciplines are shown as separate but closely linked cogs to represent the relationship between the disciplines. Throughout the guidelines, the importance of collaboration between these disciplines is emphasised.
Policy and Programme Management (PP1)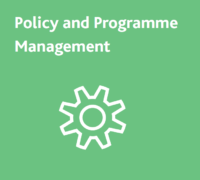 Policy and Programme Management is the stage of the BCM Lifecycle that establishes the organization's policy relating to business continuity and defines how it should be implemented, through an ongoing cycle of activities within the business continuity programme.
The Policy and Programme Management Professional Practice has been revised to recognise how business continuity has become more established, with programmes being embedded into organizations. The guidance is for professionals who are initiating a new business continuity programme, and to those who are reviewing or revising an existing one.
In the GPG 2013, the business continuity programme was operated at a strategic, tactical, and operational-level. The GPG 2018 edition has broadened the scope of the guidelines by considering a wider size, complexity and type of organization when describing the Professional Practices. As a result, it no longer refers to these three different levels, however they remain relevant in the Implementation stage.
This stage of the Lifecycle has evolved to focus on establishing a policy that provides the guiding principles around which the programme is built. It also emphasises the importance of relating the business continuity policy to other relevant polices and how it supports the organization's strategic objectives.
Management of the business continuity programme sees the integration of programme and project management, documentation management, and the overall implementation process.
A key change within the Policy and Programme Management stage relates to supply chains and outsourced service providers. This topic is now integral to each stage of the Lifecycle, where relevant.
More on