Exploring the Good Practice Guidelines 2018 edition: Validation (PP6)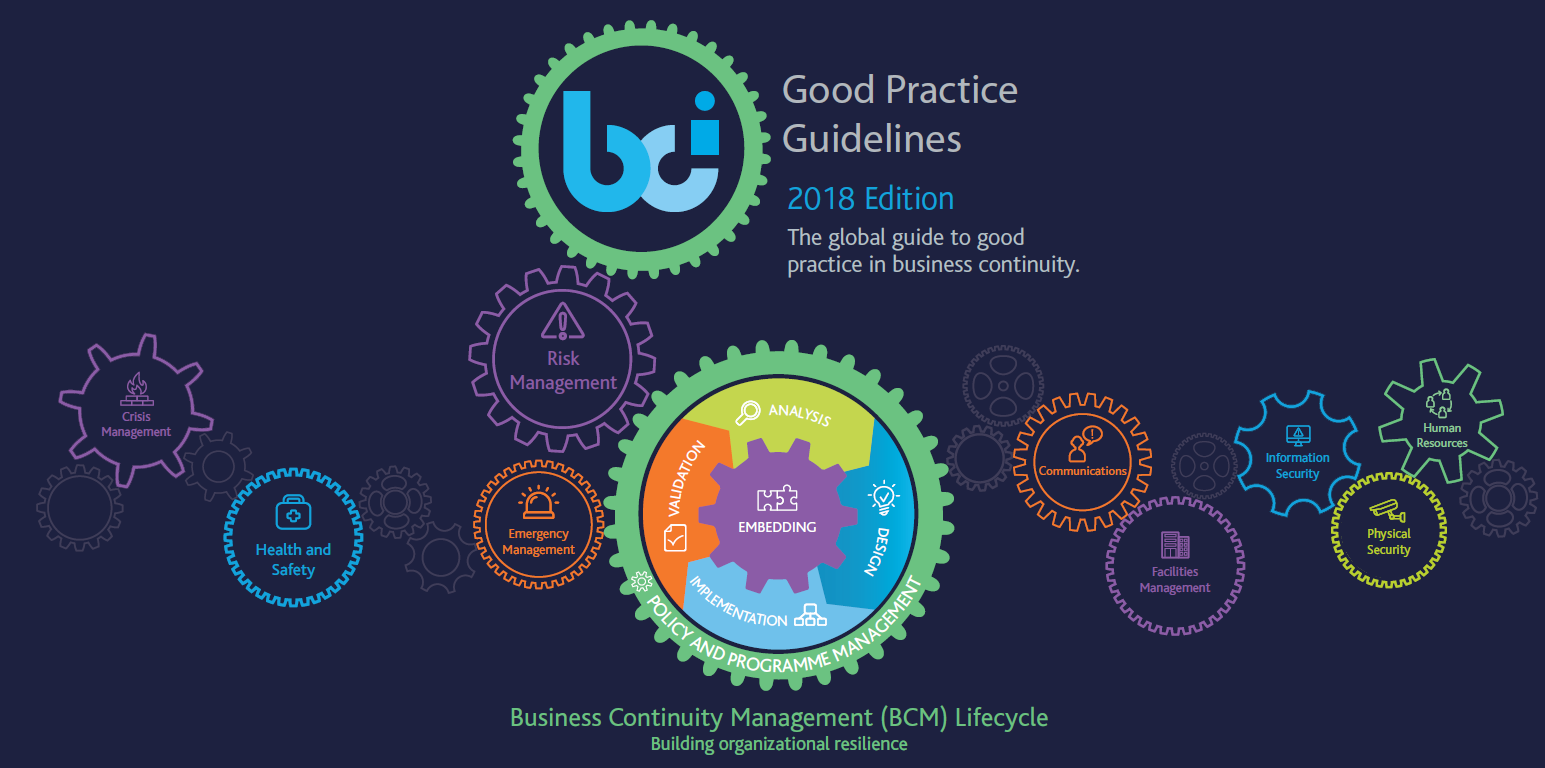 A word about the redesign of the BCM Lifecycle.
The BCM Lifecycle has evolved visually from a separate stand-alone cycle of activities, to become a series of inter-connected cogs. The new design recognises business continuity management as a key discipline in the overall organizational resilience picture. The related management disciplines are shown as separate but closely linked cogs to represent the relationship between the disciplines. Throughout the guidelines, the importance of collaboration between these disciplines is emphasised.
Validation (PP6)

Validation is the Professional Practice and stage of the BCM Lifecycle that confirms the BC programme meets the objectives of the policy and that the plans in place are effective. The goal is continual improvement of the programme and an enhanced level of organizational resilience.
The activities of exercising, maintenance and review remain key to validating the business continuity programme. The names of the different types of exercises have been amended and guidance is provided for the development programme and the planning and delivery of exercises.
The importance of aligning to any existing change management programme is emphasised as well as ensuring that the business continuity arrangements are continually maintained and adapted to meet the requirements of the organization and its operating environment.
A management review is recommended in the GPG 2018 edition as an additional type of review. It provides opportunities for top management to understand the performance of the business continuity programme and to ensure that is remains aligned to the overall objectives of the organization. Regular review of the business continuity programme is essential for continual improvement.
More on