BCI World Gold sponsor - F24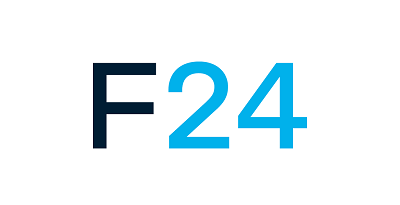 We are delighted to announce F24 as a Gold sponsor for BCI World 2019!
F24 are a regular supporter of BCI World and other BCI Conferences. They are also the sole sponsor of the popular BCI Emergency Communications Report. The BCI would like to thank them for their continued support.
F24 will be found at stand 3 on the BCI World exhibition floor on 5th- 6th November, London.
Established in 2000, F24 AG are European Leaders in the field of Crisis Communication and Emergency Notifications. With a Munich based headquarters and a further 12 international office locations across the globe, F24 are trusted by over 2,500 organisations in managing their critical messaging, business continuity and crisis management preparedness.
Using F24's software as service solution FACT24, customers can:
activate alerts to multiple persons and devices
establish crisis teams on instant conference calls
capture all relevant information within a secure
easy to use mobile app for incident logging purposes which can also be controlled via a dashboard portal for information collaboration purposes.
Managing Director, John Davison - "It is a great pleasure for F24 to be Gold Sponsors at BCI World 2019. BCI World is the industry's leading international BC event and typically recognised as a must attend date for BC practitioners to participate either as a delegate or exhibitor visitor. As a consequence, F24 are pleased to further extend our collaboration with the BCI and we look forward to contributing to the continued and future success of BCI Conferences."
Find out more about BCI World