First BCI Brexit Preparedness Report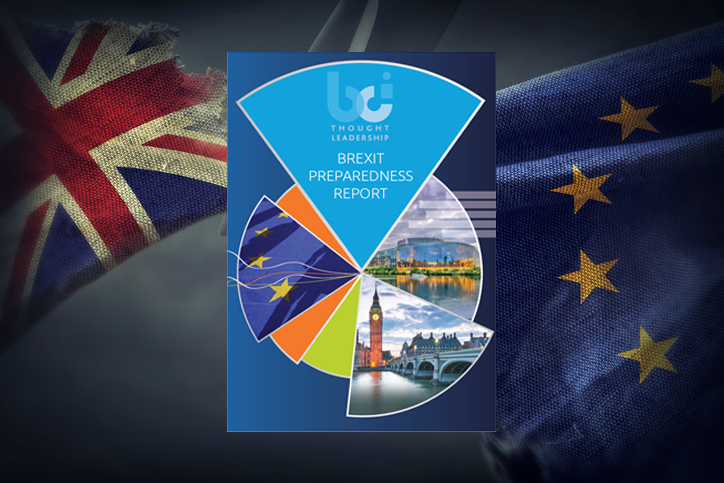 We are pleased to announce that the BCI has launched its first Brexit Preparedness Report designed to provide insight on how prepared organizations are across the globe to deal with Brexit coming into action in March 2019. This report will be published regularly in the run up to the exit date.
Due to the uncertainty around Brexit – 'deal or no deal' and 'hard' or 'soft' Brexit - the report found that organizations feel 'somewhat ready' as they take a wait and see approach to Brexit. Larger organizations have started planning for Brexit from June 2016, when Britain voted to leave the EU and part of respondents admitted that their organization only started planning in the last three months.
Log-in into your account to download your copy of the Brexit Preparedness Report.
More on
About the author

Communications Executive, The BCI